Red Sails Homecare Ltd
Personalised live-in care in your own home. Short & long term.
What does it do?
Red Sails provides a live-in care service for clients in their own homes which is tailored to each individual's needs.

We focus exclusively on live-in care which could range from: a few days to a few months for short term care,
or it could be on an on-going basis.

Short term and respite care.
We provide care for people who have experienced an injury or illness and who require care for a period of recuperation.
Red Sails also supplies one-off or regular relief for a family member or regular carer when they need a break

Long term care
We provide care for those who, through age or infirmity, are not coping with day to day living and need assistance
for the long term.
We typically place carers on a fortnightly basis. We endeavor to establish a rotation of a small team of selected carers providing a continuous service which encourages familiarity and as little disruption as possible.

Care services are tailored to the client's requirements and can cover:

Housekeeping and household duties – which could include meal preparation, shopping, laundry, housework, companionship and care of family pets

Personal care – assistance with rising and retiring, washing and bathing, assistance with medicines and those small services which the client may require

High Personal care– where there are more duties required

On request we can provide carers who will drive the client's vehicle.

All our carers undergo a CRB/DBS (police clearance) check and are screened and interviewed carefully so that we can provide professional and compassionate carers who will fit in with our client's lifestyle.

We listen carefully to our client's and endeavor to visit them in their home to gain a good understanding of each client's needs.
We find that these needs vary. It may be that they would like their carer to share in their day, maybe reading out loud, accompanying on walks and social visits.
On the other hand, some clients want their carer to be on standby until a task needs attending to.

Reds Sails prides itself on offering a personalised and friendly service where our clients feel comfortable and at ease.
Who it is for?
Red Sails provides Live-in support for people who wish to remain in their own home but need help with
their day to day living.

Based in Bournemouth our service covers: Dorset, Hampshire, Isle of Wight, Wiltshire, Somerset, Devon,
Berkshire, Oxfordshire, Surrey, West Sussex and Greater London. We also have a few clients further afield.





Where it is available?
Regional service (Berkshire, Devon, Dorset, Greater London, Hampshire, Hertfordshire, Isle of Wight, Oxfordshire, Somerset, Surrey, West Sussex, Wiltshire).
What it costs:
As a general rule, Live-in care compares favourably to the costs of residential care homes.
Costs vary depending on the number of people, the level of care required, the location and other factors.
When a full picture of the required level of care has been defined the costs are discussed and agreed.

The total cost of care varies between about £580 and £770 per week.
The client is also responsible for the travelling expenses of the carer and providing the carer with meals & accommodation.

A full schedule of costs is available on application.

Funding for care can be applied for from government and local sources which we encourage the client to pursue.
Useful sources of information are:

Age UK – numbers for your local office will be in the telephone directory or apply to www.careuk.com/contact-us

Paying for Care - www.payingforcare.org
How to access or apply for it:
What to expect then:
The application process is easy:

ONE – Registration
After initial contact, we post or Email information about our services. This includes a brief registration form. Complete and return this form. If it is urgent information can be taken over the phone.

TWO – Confirmation
As soon as we have received your form a consultant will contact you.
We make an appointment to visit you at home, in hospital or in a nursing home, when we will discuss your needs and confirm the details and dates. This part of the service is free of charge and without any obligation.

THREE - Finding a suitable carer
If you want to go ahead, our consultant will find a carer who suits your requirements who will call you so that you can speak together prior to the booking. Carers are usually booked for 2 weeks.

FOUR - Confirmation
If you are satisfied with the carer we will confirm the assignment in writing to both you and the carer and the carer will start on the agreed date.

FIVE - We will stay in touch
We want to know that all is well with you and your carer so we call to find out and re-assess your needs as necessary.

SIX -The next selected carer
At the end of the assignment, if the service is still needed, the carer will hand over to the next incoming carer, giving continuity of care.

SEVEN - Ongoing relationship
Carers will be booked to give continuous cover for as long as you need.
(We endeavour to establish a rotation of a small team of selected carers providing a continuous service which encourages familiarity and as little disruption as possible.)
We stay in touch in order that we can understand any changes which may be needed as time goes on.


Additional information:
As a family based business we provide a personalised service as well as maintaining high professional standards.
Our clients often say that it's easy to talk to us.
We take an interest in our clients and we believe that this is the way that relationships should be.
For us it's not 'just a business'.

Our brochure, MaintainingYour Independent Lifestyle at Home is available on application.
Classification(s):
Info last updated:
13/05/2014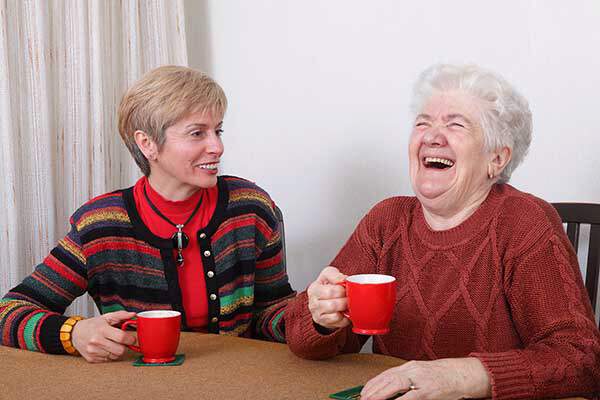 Provider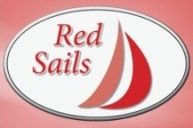 Suite 133, 89 Commercial Road, Bournemouth, Dorset, BH2 5RR