Herefordshire MIND
Mental health services for people in Herefordshire
What does it do?
Herefordshire Mind is affiliated to National Mind and has been providing services throughout the county for more than 30 years. We are local and self-governing and regularly involve clients in our work to ensure their experiences inform our practice and direction.
At the heart of all we do is an approach based on recovery, wellbeing, inclusion and the removal of stigma. With this in mind we provide empowering person-centred advice, support, and services.
Our services include:
Head Office and Administration Services
Residential Nursing Support
Community Support Team
Recovery & Wellbeing which includes Community Outreach, Safe Space & Peer Support and Education & Activities
Carers in Mind
Complementary Therapies
Who it is for?
At Herefordshire Mind we want a better life for people with experience of mental ill-health. We believe that no one in Herefordshire should have to face this problem alone.
Where it is available?
Local service (Herefordshire).
How to access or apply for it:
Head Office
Herefordshire Mind
14 St Owen Street
Hereford
HR1 2PL
For:
General Information

Finance

Job Opportunities

Business Development

Fundraising

Training Courses

Volunteering
Tel: 01432 271643
Email: info@herefordshire-mind.org.uk
Location: Please click here to view map
Recovery and Wellbeing
Herefordshire Mind
Recovery and Wellbeing
Heffernan House
HR4 9HN
For:
Community Outreach
Safe Space and Peer Support
Education and Activities
Tel: 01432 278569
Email: info@herefordshire-mind.org.uk
Location: Please click here to view map
The Shires - Residential Nursing Support
Herefordshire Mind
Residential Nursing Support
The Shires
116 Aylestone Hill
HR1 1JJ
Tel: 01432 271785
Email: info@herefordshire-mind.org.uk
Location:Please click here to view map
Community Support Team
Herefordshire Mind
Community Support Team
Ferncroft
HR1 2TB
Tel: 01432 275380
Email: info@herefordshire-mind.org.uk
Location:Please click here to view map
Classification(s):
Info last updated:
27/03/2014
Provider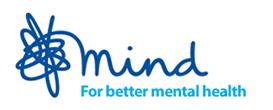 14 St. Owen Street, Hereford, Herefordshire, HR1 2PL