HOME FROM HOSPITAL - WELCOME HOME SERVICE
Home from Hospital Service for people in Birmingham
What does it do?
Will you be going in to hospital soon? Are you worried how you will cope when you return home? Do you have a friend or relative who will be coming out of hospital? Are they worried how they will manage in the first few weeks? This is where Home from Hospital can help you.
Our volunteers from the 'Welcome Home Service' give free practical commonsense support for up to six weeks after discharge from hospital or after treatment from any other health establishment. Alternatively they may arrange other support.
Who it is for?
The service is available to all Birmingham residents who have been in hospital in the City or elsewhere. We will receive referrals from medical professionals, social workers and from patients or their families.
Where it is available?
Local service (Birmingham).
Additional information:
Our Volunteers will:
Fetch shopping and/or prescriptions
Provide a food parcel on the day of discharge for patients who have no one to shop for them
Visit for a friendly chat
Go to the bank or post office
Possibly escort you to hospital, doctor, the optician or hairdresser
Help you sort out bills and other paperwork that may have gathered whilst you have been in hospital
Liaise with a wide range of statutory, voluntary and commercial services on your behalf
Provide respite care for a couple of hours
Arrange for furniture to be moved within the house
Make arrangements for pets to be re-homed or temporarily cared for
(We do not offer personal care, cleaning or laundry services, we can however advise on approved services)
Classification(s):
Info last updated:
19/02/2014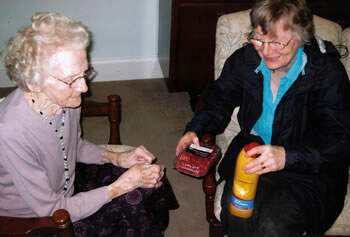 Provider

Prospect Hall College Walk, Birmingham, B29 6LE