Home Improvement Agency
Home Improvements Agency in Greenwich
What does it do?
Grants are available to people on means-tested benefits or qualifying tax credits for central heating repairs or installation and home insulation via our Coldbusters scheme.
Help for the elderly and vulnerable
If you are an older person, disabled person and are living on a means-tested benefit or tax credit, we can:
carry out a fire safety check of your home
give you advice about how to reduce the chance of an accidental fire
install smoke detectors where appropriate.
We can also inspect your home to check if it meets the 'decent homes' standard. If it does not, we can advise you how your home needs to be repaired or improved to meet the standard.
Who it is for?
If you are a home owner living on a low income, you might be able to get help with the cost of repairs or home improvements. Please contact us to find out more.
Where it is available?
Local service (Greenwich).
How to access or apply for it:
Contact Home Improvements
020 8921 2614
Classification(s):
Info last updated:
01/04/2021
Provider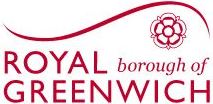 The Woolwich Centre, 35 Wellington Street, London, SE18 6HQ