Adult Social Care
Care & support for older people in Dorset
What does it do?
At some point in our lives, many of us need help to look after ourselves. This might be because of illness, accident, disability or simply getting older and more frail. This is when our social care services can help.

We can provide services and advice on:

* Living at home
* Equipment
* Care homes
Who it is for?
This service is for older people, working age adults with a physical disability or learning disability


Where it is available?
Local service (East Dorset, West Dorset, Weymouth & Portland, Christchurch, North Dorset, Purbeck).
How to access or apply for it:
if you already receive a service from us: contact your social care worker at the local office
if you do not already receive a service from us: call Dorset Direct on 01305 221016
Name: Blandford Social Care Team
Email: blandfordsocialcare@dorsetcc.gov.uk
Tel: 01305 221016
Fax: 01258 474051
Name: Bridport Social Care Team
Email: bridportsocialcare@dorsetcc.gov.uk
Tel: 01305 221016
Fax: 01308 458390
Name: Christchurch Social Care Team
Email: christchurchsocialcare@dorsetcc.gov.uk
Tel: 01305 221016
Fax: 01202 478081
Name: Dorchester Social Care Team
Email: dorchestersocialcare@dorsetcc.gov.uk
Tel: 01305 221016
Fax: 01305 251034
Name: Ferndown Social Care Team
Email: ferndownsocialcare@dorsetcc.gov.uk
Tel: 01305 221016
Fax: 01202 876604
Name: Purbeck Social Care Team
Email: purbecksocialcare@dorsetcc.gov.uk
Tel: 01305 221016
Fax: 01929 556319
Name: Shaftesbury Social Care Team
Email: shaftesburysocialcare@dorsetcc.gov.uk
Tel: 01305 221016
Fax: 01747 859119
Name: Sherborne Social Care Team
Email: sherbornesocialcare@dorsetcc.gov.uk
Tel: 01305 221016
Name: Weymouth and Portland Social Care Team
Email: weymouthsocialcare@dorsetcc.gov.uk
Tel: 01305 221016
Fax: 01305 774622
Classification(s):
Info last updated:
13/04/2022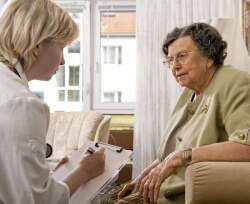 Provider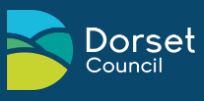 Dorset Direct, PO Box 7184, Dorchester, Dorset, DT1 9ER