Ashridge Community Care
Home help in Bexhill-on-Sea
What does it do?
Our main aim is to help you to remain independent in your own home for as long as possible. We do this by ensuring that our care packages are tailored to individual needs, which is done following an assessment with a qualified assessor. Client's care packages are tailored to daily living assessments and can include any of the services listed below:

• Assistance with washing or bathing

• Helping with dressing or undressing

• Assisting with going to bed at night or getting up in the morning

• Taking clients shopping or doing shopping for them on their behalf

• Housework, including washing and ironing

• Helping with preparation of meals or preparing meals as appropriate

• Assisting with medication

• Accompanying clients to appointments (Hospital, Doctor, Dentist, Chiropractor
etc)

• Accompanying clients to social events (Women's Institute, Round Table &
Rotary Luncheons), the carer will take the client and either stay at the event
with the client or go back later to pick them up and take them home

• Accompany clients to the Theatre

• Sitting with clients whilst their main carer is out, or to play cards,
scrabble or other activities

• Night Service, either a sleep night or an awake night. The aim of this
service is to provide reassurance and company for those feeling anxious or
vulnerable overnight, the carer also provides assistance with personal needs in
the morning before leaving.

• Respite cover whilst the main carer is away, this can be for two or three
calls a day right the way through to a 24 hour care package.
Who it is for?
Those who wish to remain independent at home
Where it is available?
Local service (Eastbourne, Hastings, Lewes, Wealden, Brighton & Hove, Rother).
How to access or apply for it:
Call us or email us and we will arrange an informal chat to discuss your needs and how we can help.
Useful Download(s):
Classification(s):
Info last updated:
09/02/2019
Provider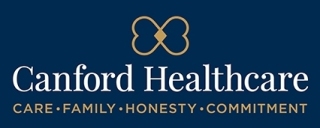 163 Barnhorn Road, Bexhill, East Sussex, TN39 4QL