Home from Hospital
Hospital to Home scheme in Sutton
What does it do?
We can help you get settled back at home after a stay in hospital

Our knowledgeable, trained assessors can match you with a friendly volunteer who will visit regularly to check up on you and help with small tasks like shopping and cleaning. We will also connect you with other services to ensure you have ongoing support.

What does Home from Hospital do?
Home from Hospital is integrated with health, social care and community services and seeks to prevent an acute hospital admission, reduce length of stay and reduce re-admission rates upon discharge from hospital.

Trained volunteers, with the support of our social care assessors, provide light practical and emotional support for a four-week period, assisting with tasks such as:

Shopping.
Light cleaning/tidying.
Occasional preparation of light meals.
Emotional support and confidence building.
Connecting patients to appropriate onward support and services in the community.


Who it is for?
The service is available free to people aged 65+ who are registered with a Sutton GP, and who have no family or friend support network in the area.
Where it is available?
Local service (Sutton).
What it costs:
The service is available free to people aged 65+ who are registered with a Sutton GP, and who have no family or friend support network in the area.
How to access or apply for it:
Home from Hospital service hours: 11.00 AM to 7.00 PM, Monday to Sunday
To make a referral to the Home from Hospital team:
Call 077 3444 4752 or 4753
Email
homefromhospital@ageuksutton.org.uk
Alternatively, contact Age UK Sutton by calling 020 8915 2494, email info@ageuksutton.org.uk or visit www.ageuk.org.uk/sutton to contact us online.
Additional information:
The service also provides additional support to vulnerable older people in extreme weather conditions such as cold snaps and very hot weather. We offer comprehensive information and advice on how people can maintain their health and wellbeing at such times. We also make weekly reassurance calls to vulnerable individuals to ensure they are well, and provide practical help, e.g. donating food packs, heaters, blankets and fans or carrying out an emergency food shops to prevent people tipping over into crisis.

Integrated with NHS Community Helpers
Often, we find that a lack of a support network means patients are lonely or isolated, and need longer term support. Our home from Hospital service is integrated with our befriending service (NHS Community Helpers for people aged 65+) to connect older people to a befriender who will call or visit depending on the patient's preference.

The service works to build emotional wellbeing, with a long-term goal of boosting social confidence by connecting older people to local social activities, so they can reconnect with their community and begin rebuilding a support network.

Trained volunteers deliver telephone or face-to-face befriending, and may assist in other ways, such as accompanying older people to a club or group for the first time.
Classification(s):
Info last updated:
25/03/2019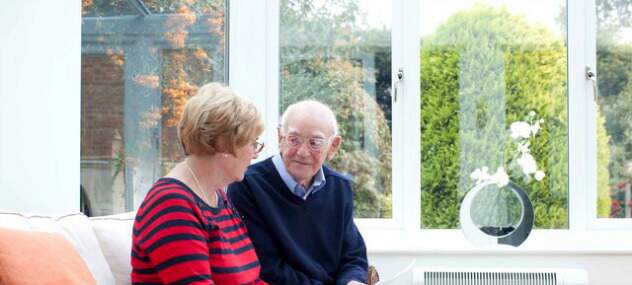 Provider

Sutton Gate, 1 Carshalton Road, Sutton, SM1 4LE