Enabling Care For You Ltd
Domiciliary Care for Thirteen plus. Enabling individuals.
What does it do?
Shopping Trips
Domestic Cleaning
Personal Care
Live in Care (Short or long term)
Palliative Care
Social Support (Companions)
Respite Care
Domiciliary- Home Care
Fully adapted transportation
Night Sits and Sleep Ins


Who it is for?
We offer a wide range of different support services for individuals
from thirteen years of age up wards, all of which are designed to keep
individuals safe at home, and in the wider community when undertaking different
activities. We are dedicated to this objective.





Where it is available?
Regional service (East Sussex, Kent).
What it costs:
Enabling Care For You has clients from both the private sector and local councils.
Enabling Care For You prices are very competitive and discounts are in place if a client has a daily package.
All individuals wishing to undertake our services will be provided with our terms for them to sign they will also begiven our charges sheet which illustrates a full breakdown of our professional charges. There is no contractual obligation from the customer's side in terms of the length of the agreement.
How to access or apply for it:
01732 811038
Private referrals
Referrals from the local councils
What to expect then:
Clients will receive an immediate appointment at a time and day to suit the client.
To enable us to completely understand individual needs and
circumstances we conduct a thorough assessment free of charge to ascertain how
we can support the individual being assessed.
Once this has been done a plan of care is compiled and signed off by
the proposed customer to check they are happy with our understanding and interpretation
of what is required and how it will be provided.
Once this document has been
signed off then we would conduct inductions of staff to meet with the
individual to gain feedback. If the feedback is positive from all parties
involved then the care package would start.
The next six weeks would include regular contact with both staff and
customers to monitor how initial progress is going and to see if the agency
needs to react and support either party for any reason. A review of the
customers care plan would also be conducted.
A copy of the individuals care plan will be delivered to the home
address along with Enabling Care For You's key policy list and Service User
guide.
Additional information:
Provider Aims & Objectives

* To provide high quality care support to individuals with in their
own homes in a way that promotes their independence and involves them in key
decisions around their care package.

* To ensure that all plans for care relating to individuals we support
are enabling, flexible and outcome driven.

* To promote best practice throughout the industry.

* To communicate effectively to all parties involved with customer
care and to collaborate with best interest of the individual we support in mind
when required.

* Meet and exceed CQC's and our customers' expectations in relation to
quality monitoring of our service.

* To make quality and safety key parts of our agencies foundations.

* To recruit, train and support the highest skilled and experienced
staff that are available. Offering a training program and further development.

* Supply appropriate staff consistently, documenting feedback when
available.

* To act as single point of contact for the individuals we support in
regards to information and advice.

* To Always act professionally and respectfully allowing for
individuals diversity and equality needs.
Useful Download(s):
Classification(s):
Info last updated:
29/01/2014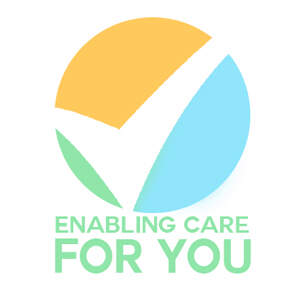 Provider
2 Sedgebrook Cottage, Brook Lane, Plaxtol, Kent, TN15 0QU