In Touch Befriending
Befriending service for older people in Hammersmith & Fulham
What does it do?
Many older people feel isolated and lonely and we try to alleviate this loneliness by matching the older person with a carefully selected volunteer who agrees to visit on a regular basis, usually once a week for about an hour or two.
We recruit volunteers of all ages and from all walks of life to support us in delivering our one-to-one support and befriending service.
What is the In Touch Befriending Scheme?
Many older people who live alone or are housebound will benefit from the support offered by our In Touch Befriending Service. We want to recruit a team of local people to visit some of the most vulnerable older people in Hammersmith and Fulham at least once a week.
Befriending may simply involve popping round to somebody's home for a cup of tea and a chat, but may include helping older people with small practical tasks.
Volunteers are also able to help
By escorting people to their GP's or hospital appointments
Accompanying an older person to the local library, theatre, shops or pub.
With other practical tasks
Who it is for?
The aim of the In Touch Befriending service is to provide companionship, social contact and practical help to older people living alone in their own home.
Anyone aged 50 and over
Those who have little or no contact with others
Those who don't often leave their homes
People who are ill or disabled
People with non-acute mental health needs
Or lacks confidence as a result of a recent life changing experience
Where it is available?
Local service (Hammersmith & Fulham).
How to access or apply for it:
Contact
Jane Eimermann
Volunteer Coordinator
Classification(s):
Info last updated:
18/12/2013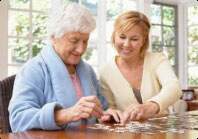 Provider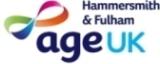 105 Greyhound Road, London, W6 8NJ