Shared Lives Scheme
What does it do?
A Shared Lives carer will support you with the following:
Communication
Advocacy
Looking after your money
Independent living skills
Religious & cultural beliefs
Eating & drinking
Getting about
Daytime activities
Evening activities
Keeping safe
Things you want to learn
Any letters you receive
Personal Care
Health & medication
Aids & equipment
Contact with family & friends
All these will be discussed in more detail in your agreement and service user plan.
Who it is for?
The Shared Lives Scheme offers a generic service making placements for adults (aged over 80) including vulnerable older people
Where it is available?
Local service (Malvern Hills, Worcester, Wychavon, Wyre Forest, Bromsgrove, Redditch).
What it costs:
All service users placed with Shared Lives Scheme providers will receive a fairer charging financial assessment to determine the level of contribution they will need to make. The financial assessment will undertake a process to maximize the service user's income by making sure they have applied for any welfare benefits they may be entitled to. A proportion of the costs will be made up by a rental contribution and service users will enter into an agreement with the provider. In addition to these costs, the service user is expected to make a set contribution towards the household costs. This is made direct to the Shared Lives Scheme provider.
How to access or apply for it:
Your Social Worker will carry out an assessment of your needs. If they think supported accommodation would be appropriate they will contact us in the Shared Lives Scheme Office
What to expect then:
We will find out what sort of things you need help with (your care needs) through the assessments. We will then contact a Shared Lives Carer who might be able to offer you the type of accommodation you need, in the area that you most prefer.

We will respect your right to confidentiality, but an honest exchange of information is essential

When we have identified possible homes, we will send you written information about them. You can then let us know if you would like to visit. If so, the next step is to arrange an informal visit. If this goes well, you can decide to stay overnight on a trial basis. Following this, you can discuss how the visit went with your Social Worker. The Shared Lives Team will contact the Carer to get their views about the meeting.

If, both you and the Carer are happy about the move, a few procedures have to be followed before you can move in. Funding will need to be agreed.

A set of aims and an agreement known as Section A and a Care Plan must be completed. You will also complete a Licence Agreement to rent your own room. What you intend to do during the day will also be discussed.
Classification(s):
Info last updated:
26/10/2016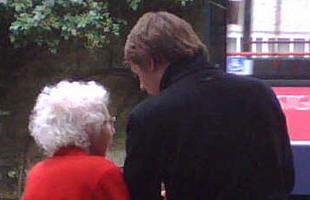 Provider

PO Box 589,, Worcester, WR4 4AD