Homeshare Service
Homeshare service offering help for the elderly
What does it do?

Our aim is to set up a mutual arrangement (a legal agreement ©) between householder and homesharer which is both flexible and signed-off between the two parties. Supportmatch coordinators help broker the arrangement to ensure a successful match.

A householder is a person who lives in a property and has the availability of a spare room which will be offered to the homesharer in exchange for 10 hours a week of practical help and companionship. The homesharer will be entitled to use some of the facilities of the property (e.g. use of the cooker and washing machine). The house-holder will be aware of the fact that the homesharer is not a professional carer and no personal/intimate care service can be given.

A homesharer is usually an individual who works or studies either full time or part time and is able to offer their support for 10 hour per week whilst living in the house-holder's property. Homesharers In approximately 10% of matches, the homesharer can be part of a couple, but the weekly support will then be 15 hours per week. Homesharers can be professionals or students, young or mature, male or female and come from a variety of different backgrounds and cultures.
Who it is for?
Anyone who needs help, mainly older people who want to remain in their own home and are looking for living-in help including domestic help, shopping , companionship and night time security.
Where it is available?
Local service serving within 80km of NN15QG.
What it costs:
Householder fee £99 per month and they will receive 40 hours help plus someone sleeps in the house .
Homeshare fee is £149.00 per month
How to access or apply for it:
Tel:
01604905517
(office hours or
24 hour answer service)
Mobile:
07742 807677
Mobile:
07847 072490
Email:
info@supportmatch.co.uk
What to expect then:
After registering with Supportmatch, the first step is a face-to-face meeting with our coordinator. Once we have identified the needs of the householder and the skills/requirements of the homesharer our coordinator aims to find the best suitable match. This takes 2 to 4 weeks.
Our extensive lists of homesharers are carefully selected, subject to a very thorough vetting system. We take great care over each homesharer's request and needs in order to have a successful match.
Once a householder and homesharer are matched our aim is to facilitate their relationship by offering a regular monitoring service for the duration of the match (usually 6 to 12 months, but matches can go on for a second or third year if required).
Useful Download(s):
Classification(s):
Info last updated:
11/07/2017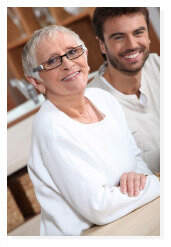 Provider

1 York Road, Northampton, Northamptonshire, NN1 5QG