Nari Kallyan Shangho
Support organisation for South Indian Women in Edinburgh
What does it do?
The primary aim of NKS is to alleviate deprivation and isolation experienced by South Asian women and their families living in Edinburgh and to promote positive health and well-being among them. Our role is to make South Asian women active citizens living in Scottish society by engaging them in various activities at NKS and by supporting to access mainly mainstream services of interest to them in Edinburgh. We believe that South Asian communities are disadvantaged and marginalized that leads to social exclusion. NKS aims to provide a range of services that would help to work towards social inclusion of South Asian women and children. The project would strive to raise women's confidence to allow them to integrate into the wider society.
NKS works on the principle of holistic approach to health and welfare where users socio-economic and health issues are addressed to improve their quality of life. Community Development approach is used and users are encouraged to participate in all aspects of the running of the organisation.
Who it is for?
Nari Kallyan Shangho (NKS) is a health and welfare organisation working for South Asian women and their families living in Edinburgh.
How to access or apply for it:
South Indian women
Classification(s):
Info last updated:
09/09/2014
Provider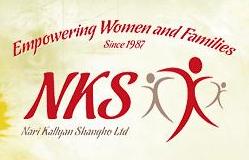 7 Gillespie Street, Edinburgh, EH3 9NH