Home Heroes - home care and support
Providing person centred care and support in the home
What does it do?
Home Heroes is a unique, personally tailored home support and care service delivered by people who share our philosophy: Supporting people to achieve what they want out of life!

Services are constructed to meet the needs of each person and are provided at times that are convenient and reflect individual needs and aspirations. Here are our mains service areas:

My Home - help with shopping, housework, preparing meals,
correspondence, adapting the home, low vision support

My Social Life - being a social companion, visiting friends/relatives, holiday escorting, respite for carers

My Personal Care - help with dressing, washing & help in the bathroom, waking and settling,
medication and re-enablement.

We have been supporting people to live independently since 1846.

You can be confident that your needs will be met and your home heroe will have your best interests at heart.





Who it is for?
People recovering from illness, accidents, or long stays in hospital
People with sight or sensory loss or impairments
People with learning disabilities or autism
People with physical or mental health challenges
People with dementia or life changing memory loss
People who need support for other personal reasons
Where it is available?
Local service (Dudley, Walsall, Birmingham, Sandwell).
What it costs:
Service charges are competitive, this may be fully/partially available through personal budgets or allowances. It is very person specific and individual quotes would be based upon personal assessment through our referral team.

How to access or apply for it:
What to expect then:
During the initial telephone enquiry, personal details will be taken, then this will be passed to a member of our referral team, who will call to qualify and arrange a suitable assessment time.
Additional information:
New outlook have been supporting people to live independently since 1846.
Formally part of the Birmingham Royal Institute for the blind, our philosophy of care is built around the individual. We are regional leaders of providing care to the blind and visually impaired, but also extend our services to people with other disabilities and difficulties. Our staff share the same goal and purpose; to support people to achieve their goals whilst encouraging them to believe in their own capabilities.

We also have 4 established residential care homes (for people with complex needs) and 2 very sheltered housing schemes (for visually impaired adults 60+). Brochures available upon request.
Useful Download(s):
Classification(s):
Info last updated:
02/10/2013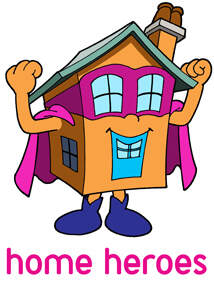 Provider

Mill House, Bromsgrove Street, Halesowen, West Midlands, B63 3JP