Dave Robinson - Independent Financial Advice
Independent financial advice for older people and their families
What does it do?
I provide independent financial advice to older people and their families.
I do this in whichever way suits my client - in their home, at my office or by telephone.
My particular specialisms are:
Paying for care
Equity release
Inheritance tax planning
Pensions
Savings and investments
Financial Advice for Disabled Adults & Parents of Children with Disabilities
Who it is for?
Older people and their families.
Where it is available?
Regional service (Monmouthshire, Newport, Dorset, Gloucestershire, Somerset).
What it costs:
I am pleased to offer all prospective clients an initial meeting or discussion at no charge following which I will provide a suggested scope of work and fee estimate in writing. No charges are incurred until you have formally agreed the work to be done and the fee which will be charged.
How to access or apply for it:
Please phone or email me, as below.
Additional information:
My membership of SOLLA, the Society of Later Life Advisers, means that I am accredited by the Society and bound by its Code of Best Practice.
A bit more about me
I am 55 years of Age. My career spans 9 years as a practising Accountant and over 25 years in financial services.
I am one of relatively few advisers in the UK to have qualified as both a Chartered and a Certified Financial Planner. I also hold a range of other professional qualifications including:
· Fellow of the Chartered Association of Certified Accountants
· Chartered Member of the Chartered Institute for Securities & Investments
· Member of the Society of Trust & Estate Practitioners
· Member of the Society of Later Life Advisers
· Member of the Expert Witness Institute
· CFA Society UK Investment Management Certificate
For the last 10 years I have specialised in designing and implementing holistic financial planning and investment strategies for the following client groups:
· Clients in Later Life
· Claimants of Personal Injury Awards (pre settlement)
· Recipients of Personal Injury Awards (post settlement)
· People with special needs resulting from a learning or physical difficulty and anyone wishing to make financial provision for them
· Deputies, Attorneys and Trustees of all forms of trust
My close personal interest in this work stems from the fact I am the parent of a child who has severe learning difficulties and all four of my parents and parents in law require, or required, significant levels of care and support in later life.
I have written or contributed to books, technical guides and study manuals for various professional bodies and I regularly write articles and case studies for various professional journals and newspapers. I have appeared on a Money Matters Roadshow for BBC1 Television and on local radio programmes and the Radio 4 Money Box programme for BBC Radio, contributing on the subject of financial planning in later life. I also provide training for legal and financial advisers in this subject and in the financial planning aspects of personal injury claims.
Given my background as a practising Accountant I am particularly passionate about working alongside other professionals to provide clients with an integrated and holistic service, which includes specialist legal or tax advice as required. I have also developed a wide range of connections with third party specialists in various aspects of the care provision, advocacy, capacity assessment, statutory funding, state benefits, legal services and tax advice.
I am supported in my work by David Stockwell (Technical Support) and Dee Neath (Administration Support). Both have many years' experience in financial services and in working with the client groups in which I specialise. We are based in rural offices near Congresbury in North Somerset from where we look after clients across the whole of the South and South West of England and South Wales. My firm also has two other offices and three of my colleagues are also accredited by The Society of Later Life Advisers
Classification(s):
Info last updated:
29/11/2017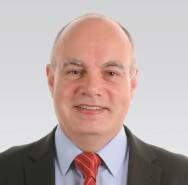 Provider

Centurion Chartered Financial Planners, Somerset Court, Brinsea Road, Congresbury, Somerset, BS49 5JL