Services
Leading independent mental health organisation in Brent.
What does it do?
Brent Mind works to support recovery from Mental Health distress in a way that builds resilience and independence. We provide services through outreach work in the community as well as by providing a service base for our users:

IAPT - Psychological Therapies -
Brent Mind, in partnership with Central and North West London NHS Foundation Trust, has developed an Improving Access to Psychological Therapies Service. It is available to people in Brent experiencing common mental health difficulties.

Horizon Day Services -
Mentoring, drop-in, mutual support group and community based mental health promotion and awareness raising activities using a Recovery based approach.

Mental Health Brokerage Project: The Nucleus-
A Personalised Brokerage Service to drive forward recovery and self management by providing frameworks for making informed choices and enabling more involvement in promoting a mainstream approach to wellbeing.

Mind Map
- Young people's peer education project raising awareness and understanding of mental health issues and wellbeing. Our strategy is to combat self-stigma.

Memory Matters - providing useful information and lists of local sources of support and advice within local communities.Resettlement -
Housing service that is focused on client centred wellness and recovery orientated support and life skills development to enable people to move on to general needs housing. Provision of housing related support for mental health service users for a two year maximum period for each service user.

Many of our services are provided on contract to NHS Brent and Brent Council. In addition, we receive charitable funding from The Big Lottery for some of our services and smaller donations from a range of businesses, charitable trusts and supporters.
Who it is for?
Welcome to Brent Mind, the leading independent mental health organisation in Brent. If you are a local resident seeking mental health information or support, get in touch with us.
If you live or work in Brent and would like to use our services, get in touch with us.
Brent Mind also offers some of its services to users who live in the neighbouring boroughs.
Where it is available?
Local service (Brent).
What it costs:
Please contact us for more details
How to access or apply for it:
Classification(s):
Info last updated:
27/03/2013
Provider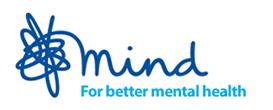 Hampton House, 1b Dyne Road, London, NW6 7XG