Day Centres
What does it do?
A wide range of services is available. As far as is possible we try to ensure that all service users have a choice in the services they receive at the centre, and that the services are tailored to the specific needs of the individual.

These include:
A wide ranging activities programme
A program of workshops, theme days and professional entertainment
An allocated member of staff who is responsible for the service users well being
Breakfast, lunch and a variety of hot and cold drinks
Door to door transport (the provision of transport will be based on an assessment of individual need)
Drop in service - this service is available on Sundays, subject to prior arrangement with a social worker, if an individual has a diagnosis of Dementia or Mental Health support needs
Who it is for?
Frail older people living in Newham. Day services are available as part of a package of care tailored to the individual. To be eligible for day services you must be referred by a social worker in line with the Single Assessment Process.

Where it is available?
Local service (Newham).
How to access or apply for it:
If the person being referred has an allocated social worker please contact them in the first instance. They will then arrange to assess the person wishing to attend the centre and complete a carer's assessment
If you do not have an allocated social worker but are in contact with one of our social work teams, please contact them
If you do not know if the person being referred is known to a social worker team or they do not receive any other services please contact the Initial Contact Service who will arrange for an assessment to be carried out. 020 8430 2000 Extension 88004 social services hotline Monday to Friday form 9am to 5pm
Additional information:
Resource Centre for Older People
200 Chargeable Lane, Plaistow, E13 8DW
Contact: Gill Teather - Centre Manager
Telephone numbers are unit specific and are detailed below.
Fax: 020 7476 1364

Cumberland Unit, Samuel Boyce unit,
Tel: 020 7474 4814/4922
Monday to Thursday: 9.30am to 5.15pm
Friday : 9am to 5pm
Samuel Boyce Unit Weekend service
Saturday and Sunday 9.00am to 5.00pm

Abba Unit
Tel: 020 7476 6303
Monday to Friday: 9am to 4.30pm

Subco Unit
Tel: 020 7055 5033
Wednesday to Friday: 9.00am to 5.00pm

Mariner Road Day Centre
1 Mariner Road, Manor Park, London E12 5RX
Tel: 020 8553 9801
Monday to Thursday: 9.30am to 5.15pm
Friday : 9am to 5pm
Contact: Junia Andrews - Senior Day Care Officer
Fax: 020 8478 6334
Classification(s):
Info last updated:
07/07/2011
Provider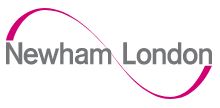 Newham Dockside, 1000 Dockside Road, London, E16 2QU