Westminster Homecare (Bromley)
Domiciliary Care
What does it do?
We offer the full spectrum of care services from short visits that provide help with domestic chores through to full time live in care. We know that this is a new and potentially difficult period for you, but you can have confidence in our capabilities.
Through our experience we have come across most situations and have built a loyal team of trained care professionals who take pride in delivering a quality service.
We also work on behalf of local authorities.
Who it is for?
We are able to provide personal care and support to anyone of any age, we understand that being able to stay in your own home can make a huge difference to your mental and physical well-being. The aim of many of our clients is to remain at home as long as possible and through our work we have seen how retaining choice and control in later years
greatly improves quality of life.
We believe that you are the expert in knowing what is best for your lifestyle and will work closely with you and your family members to provide reliable, tailored care enabling you to live the best life that you can.
Where it is available?
Local service (Bromley).
What it costs:
One of the most frequent concerns we hear from people looking for care and support is that of funding. We understand that this can be a difficult time for you and your family and are committed to helping you find the best possible care which enables you to use your funding in the most economic way.
Our personal care and support services can be funded in many different ways:
• Your local authority/NHS Trust may commission the care directly with us
• Your local authority may provide you with an individual budget to use our services
• Your family may purchase a certain number of care hours on your behalf to supplement what is funded by your local authority
• You may wish to commission your own care using personal resources, please call and ask for prices
How to access or apply for it:
For a free initial assessment and further advice regarding your next steps in finding care provision please visit www.whc.uk.com or call the Bromley branch on 020 8466 5440.
What to expect then:
Westminster Homecare has a long history of providing care services to meet the
whole range of potential requirements. Our success comes from our friendly,
person-focussed approach and we are dedicated to helping you make independent
choices whilst supporting you to live your chosen lifestyle.
Classification(s):
Info last updated:
21/03/2013
Provider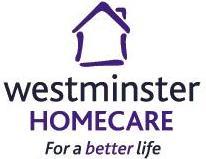 Premier House, 4 Cobden Court, Wimpole Close, Bromley, BR2 9JF