First Choice Home Care
Alternative choice to Reesidential Care
What does it do?
Offer an alterantive choice to residential care, as people become older or less abled to manage daily tasks and personal well-being, we will provide a FREE no obligation visit to listen to an individuals choice so that they may decide if we can be of any service to them. We will also offer other information about other Health Care professionals and organisations who may be able to help.

Most importantly we are a local company operating in the Waveney area's of Norfolk and Suffolk, we use local providers for all of our stationery and pringting needs. We source local suppliers for everything that our business requires, we believe in supporting local communities by employing people from throughout Waveney so that we may supply a Quality, Local individualised service. The 2 Directors and the Registered Manager are all local to this area and therefore contactable and actively involved with the services we provide.
Who it is for?
Any individual over the age of 18 who requires care and support to remain independent within their own homes , we factor in what is important to the individual, in retaining a complete well-being and social participation when required.
Where it is available?
Regional service (Norfolk, Suffolk).
What it costs:
We do have a cost for our services charged at a minimum of £15 per hour Monday to Friday and increases evening and weekends. A full written quote of the total would be given and agreed, prior to any care or support being provided. We would provide details of the local Social services or if requested contact on the individuals behalf, so that they may complete an assessment to provide any information of benefits they may be entitled to towards the cost of their care. Our charges reflect the quality of Care and Suport from the workers you receive within your home, they will have undergone an extensive recruitment including Criminal Records Checks and References, they will have attended a 5 day class room based induction course, which is written and practical. If any needs identified require specialist training, this would be received also. All of our staff are covered by the Company Public Liability Insurance.
How to access or apply for it:
For any further information or to arrange a Free no obligation visit an appointment can be made by contacting Sharon on 01379 741116
or e-mail
enquiries@firstchoicehomecare.co.uk
Prices start from 13.50 per hour (May 2014)
What to expect then:
A response to their enquiry in whichever way is requested, we are not a hard sell Company, we do listen and we truly care about every individual who may approach our service. We wll alwys be more than happy to advise anybody of any other health care professional or organisation who may be of benefit to them and their well being.
Additional information:
Our Mission: "To provide community based care and support tailored to personal choice"
We all have to make choices with advancing age when everydaylife becomes a bit difficult to cope with independently. Limited optionsavailable may involve becoming increasingly reliant on the kindness of family,friends and neighbours, leaving the feeling that you could be becoming a burdenand that the only consideration is that of moving into a residential care home.
First Choice Home Care can offer you an alternative choice of remaining within the comfortable, familiar and much loved surroundings ofyour own home by providing a supportive care service helping you maintain independence and choice.
The security of familiar surroundings and a regular routine,combined with the reassurance of having an experienced carer to help deal with everyday tasks and requirements allows our service users to enjoy a quality of life not easily matched in other environments.

"We will listen and we truly care"


Useful Download(s):
Classification(s):
Info last updated:
11/07/2014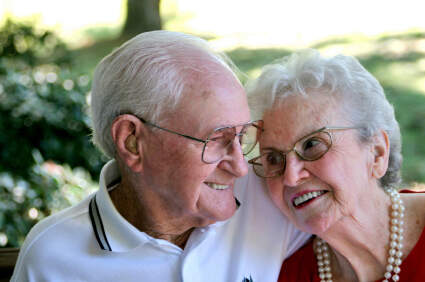 Provider
Osiers Driving Range, Old Bury Road, Stuston, Diss, Norfolk, IP21 4AJ