Everycare (Central Surrey) Ltd
Care to meet your individual needs so you can remain n your own Home
What does it do?
We provide an extensive range of Home Care Services which include:-
Housework and meal preparation
Rehabilitation and home from hospital
Terminal care at home (palliative care)
Domestic services, such as laundry or shopping
Escorting services e.g. Hospital, Dentist, Shopping, Social Outings
Our objective is to provide the highest quality reliable service. We believe in the importance of clients receiving care from regular carers, not a string of different people arriving at different times. We also operate a 24-hour on-call service for our clients and staff to provide support to both
Who it is for?
Everycare (Central Surrey) Ltd is a High Quality service to support people to remain in their HOME and to get the best out of their life. We at Everycare will ensure whatever your needs are met to your requirements weather it be Domestic Care (helping practically around the home) or Personal Care perhaps due to an operation, increasing frailty, Mental Health or a Learning Disability.

Everycare (Central Surrey) realise that people in their retirement years want to remain in their own homes and not go into residential care. Our aim is to make sure you have peace of mind,comfort and independence whilst being enabled in whatever aspect is needed for you to remain home for as long as possible.

Whenever possible we believe in 'HOME CARE not a CARE HOME'

Where it is available?
Local service (Elmbridge, Epsom and Ewell, Guildford, Spelthorne, Surrey Heath, Waverley, Woking, Mole Valley, Runnymede).
What it costs:
The cost of receiving care starts from £18:00 per hour depending on their individual needs
How to access or apply for it:
What to expect then:
After we have completed an initial assessment and you are completely happy with our service we will:
Create a personalised Support Plan of care with yourself and any family or friends you wish to be present.
This will be typed up and presented to you as your Support Plan of Care.
You can then decide when you would like the service to start
We will personally introduce you to the carer who will be supporting you to ensure you know who is coming and when. (Continuity is paramount to us and our customers
At any time you can increase/decrease or amend your care and we will ensure your care plan is updated. (At least every 6 months
You can expect regular contact from the office team to ensure you are happy with the service you are being provided.
If you have any questions or queries you will be able to speak with someone from the management team 24 hrs a day
Additional information:
OUR MISSION

Our Mission is to deliver the highest standard of domiciliary and nursing services with enthusiasm and expertise.

We are dedicated to providing consistent and reliable care in order that our clients have confidence that their needs are being met with respect and dignity.

OUR VALUES

We will deliver this Mission through our core 'Care Values'

• Customer focussed - we will deliver services and treat people as we would want our own family members to be cared for, working
with them and their families/carers to mutually agree the most appropriate care package in order to meet their needs and goals

• Availability - we will be on-call 24 hours and 7 days a week, all calls will be answered, personally, by a senior member of staff

• Reliability– we will ensure that we attend to clients when we say we will and be responsive to the needs of all our clients, especially
when faced with crisis or stressful situations

• Enthusiasm – we are passionate about what we do and undertake work with energy and focus to deliver the best services
possible, ensuring our staff are well-trained, of the highest calibre and monitored regularly

Whenever possible we believe in 'HOME CARE not a CARE HOME'

Classification(s):
Info last updated:
05/05/2016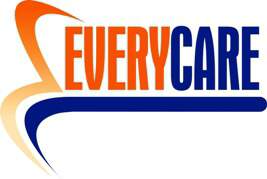 Provider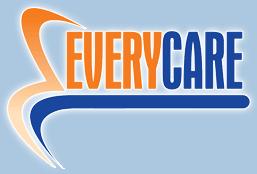 170 Epsom Road, Merrow, Guildford, Surrey, GU1 2RP