Healthy Steps for Healthy Feet
What does it do?
Healthy Steps for Healthy Feet provides : -
1. Individual foot health consultations, inspection, examination , assessment and treatment of common foot ailments,
includes nail trimming, removal of corns, callus ( hard skin) , cracked heels, verrucae treatment and in - grown toe
nails.
2. Regular Foot Health Care
3. Diabetic Foot Care
4. Vascular and Neurologial Examinations ( NVA's)

5. Foot Health Information & Advice on Footwear
.
7. Early G.P referrals when required.

8. Thai Foot MassageTherapy

9. MediPede's & Traditional Pedicures
Who it is for?

The Foot Health Care services provided by Healthy Steps for Healthy Feet are for any adult who needs professional footcare, advice and / or guidance about common foot related matters who lives in the South Hams District, Devon.

Home visits are available on a Tuesday & Wednesday from 9.30am - 8.30pm. The Foot Health Clinic is held every Thursday in The Salon located in Loddiswell Post Office between the hours of 8.30am - 5.30pm.FREE parking is available.

Clients include the older person, those with diabetes, arthritis and neurological mobility problems as well as those who just love to have their feet pampered.

Where it is available?
Local service (South Hams, Torbay).
What it costs:
A variety of treatment packages are available. Prices range from £22 - £35 according to individual foot healthcare needs and preferences.

For example. Foot Health Essentials Package includes an individual foot health consultation a medical history, inspection, examination, assessment and treatment of immediate common foot ailments, advice on maintaining healthy feet. Costs £25.00.

Subsequent routine, regular foot health care packages including cutting and filing of nails costs £22.00.

There are no extra costs for home visits within a 20 mile radius of Kingsbridge. Home visits for 2 or more family members in the same household are elgible to a reduction in cost of their routine, regular foot health care treatment package.

How to access or apply for it:
What to expect then:
Following contact you will recieve a telephone call within 12- 24 hours or less regarding your enquiry and / or to book an appointment. Further information will be offered where required. You will be asked when and where you would prefer your treatment to place.

Additional information:
Healthy Steps for Healthy Feet offers a flexibly professional service that is geared to your individual foot health needs and preferences.

Treatments include reduction of thickened nails, toe nail cutting, filing, smoothing the nail walls, smoothing the skin, application of approved foot moisturising cream, removal of corns and callus (hard skin), advice on fungal infections and verrucae, treatment of cracked heels / fissures, non -surgical treatment of in-grown toe nails, involuted nails, diabetic foot care, neurological & vascular Assessments. Advice & guidance on correct footwear. Mix & match treatments combining Foot Healthcare withThai Foot Massage and /or MediPede's.

Healthy Steps for Healthy Feet would like to reassure you that it will only transport instuments in individual sealed, sterile packs, one for each client to prevent cross contamination between clients. This is in accordance with best practice and current legislation.

In providing such services, Healthy Steps for Healthy Feet's mission is to support a healthier community by improving people's mobility, independence and quality of life.

' a healthier, safer, hygenic way to help achieve comfortable, happy feet with pure relaxation'
Classification(s):
Info last updated:
25/10/2013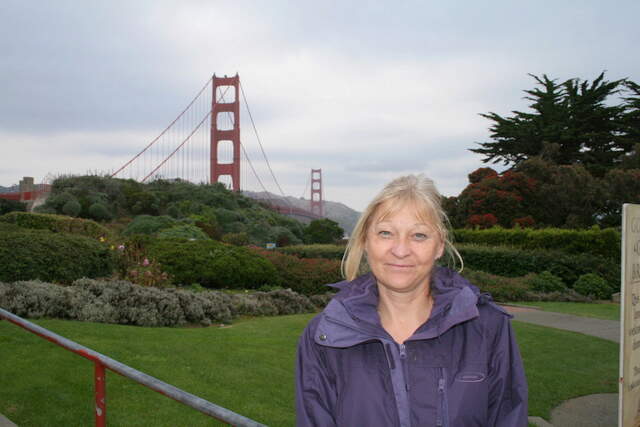 Provider
Windy Ridge, Woodleigh, Kingsbridge, Devon, TQ7 4DQ