Safeguarding Adults
What does it do?
General Information
Adult Social Services provides advice and information, personal care and support and equipment and adaptation to adults and older people who are experiencing difficulties. This may be because of a crisis, long term ill health or disability, or because they are caring for others. We make sure that you are able to make choices and have control over the way you receive support and care. We also have a legal duty to protect all vulnerable people, including children and young people from harm, neglect or abuse.
Who is a vulnerable adult?
A vulnerable adult is any person aged 18 or over who is or may be in need of community care services by reason or mental or other disability, age or illness; and is or may be unable to take care of herself or himself, or unable to protect her or himself against significant harm or exploitation. Community Care services are provided for the following:
People with learning disabilities
People with physical disabilities
People who have mental ill health
People with a drug or alcohol problem
People with a certain type of physical illness
People with dementia
People who frail due to age or other factors
What is meant by abuse?
Abuse is a violation of an individual's human and civil rights by any person or persons. Abuse may consist of a single act or repeated acts. It may be physical, verbal or psychological: it may be an act of neglect or an omission to act, or it may occur when a vulnerable person is persuaded to enter into a financial or sexual transaction to which she or he has not consented, or cannot consent. Abuse can occur in any relationship and may result in significant harm to, or exploitation of, the person subjected to it.
Types of Abuse
A consensus has emerged identifying the following main different forms of abuse.
Physical abuse
: including hitting, slapping, pushing, kicking, misuse of medication, restraint, or inappropriate sanctions;
Sexual Abuse
: including rape and sexual assault or sexual acts to which the vulnerable adults has not consented, or could not consent or was pressured into consenting;
Psychological abuse
: including emotional abuse, threats of harm or abandonment, deprivation of contact, humiliation, blaming controlling, intimidation coercion, harassment, verbal abuse, isolation or withdrawal from services or supportive networks;
Financial or material abuse
: including theft, fraud, exploitation, pressure in connection with wills, property or inheritance or financial transactions, or the misuse or misappropriate or property, possession or benefits;
Neglect and acts of omission
: including ignoring medical or physical care needs, failure to provide access to appropriate health, social care or educational services, or the withholding of the necessities of life, such as medication, adequate nutrition and heating;
Discriminatory abuse
: including racist, sexist, that based on a person's disability, and other forms of harassment, slurs or similar treatment.
Institutional abuse
: or the failure of an organisation to ensure necessary safeguards and good standards of care are in place to protect and support a vulnerable adult. This may include neglect and poor professional practice and may take the form of isolated incidents through to pervasive ill treatment or gross misconduct at the other. Any or all of these types of abuse may be perpetrated as the result of deliberate intent, negligence or ignorance.
Who may be the abuser?
Vulnerable adults may be abused by a wide range of people including:
Relatives and family members,
Professional staff, managers and paid care workers
Volunteers
Other service users
Neighbours
Friends and associates
People who deliberately exploit vulnerable people and strangers.
In what circumstances may abuse occur?
Abuse can take place in any contexts including when a vulnerable adult:
Lives alone
Lives with a relative
Lives or is staying in a nursing or residential home
Attends a day care establishment
Is admitted to hospital
Is in a custodial situation
Is out in a public place
Signs and Symptoms

It is the responsibility of all individuals and agencies that have involvement in the care, treatment and support of vulnerable adults to be aware of the signs and indicators of possible abuse. You may see or hear something happen; the vulnerable adult may disclose an allegation to you; A colleague, family member or somebody else may tell you something; you may notice injuries or physical signs that cause you concern; you may notice either the victim or perpetrator behaving in a certain way that alerts you something may be wrong. The following is meant as a guide and not intended to be exhaustive. It is essential or remain vigilant and if you have any concerns discuss them with your line manager.


PHYSICAL ABUSE

This may include:
Hitting
Beating
Rough handling
Shaking
Force feeding
Burning
Slapping
Pushing
Kicking
Misuse of medication
Restraint
Unreasonable confinement (e.g. locking someone in, tying up)
What to look for:

Fractures
Bruising – particularly hand slap marks, pinch or grip marks
Physical pain
Burns
Blisters
Unexpected weight loss
Bite marks
Sleep disturbance
Recoiling from physical contact
Stress or anxiety in presence of certain individuals
Withdrawn/unresponsive
Over compliant
Perpetrator describing person as unco-operative/ungrateful/ unwilling to care for self.
SEXUAL ABUSE

This may include:
Sexual assault
Rape or other sexual acts
Inappropriate touching of individuals sexual areas
Coercion into viewing pornographic material
Rewards for sexual acts
Not allowing expression of sexuality
Withholding of educational information
Use of offensive or suggestive language.
What to look for:

Genital discharge or irritation
Urinary infection
Sexually transmitted diseases
Offensive sexual language
Recoiling from physical contact
Persistent and inappropriate sexual behaviour especially in the presence of certain individuals.
Pronounced over affectionate behaviour
Fear of males or females
Sleep disturbance
Withdrawn/unresponsive
Perpetrator may seem overly enthusiastic to carry out personal care tasks or to be alone with person
Personal care tasks taking longer to perform than usual.
What do you do if you are being abused or you suspect that someone you know may be the victim of abuse?
You should contact the Adult Care Duty Team on
01572 722 577
as soon as possible. Your concerns will be taken seriously and will receive prompt attention.
Stop Abuse leaflet (download pdf file) - multi lingual
Safeguarding Adults-Multi Agency Pocket Practice Guide (pdf file)
What if the abuse is also a crime?
If the abuse is also a crime such as assault, racial harassment, rape or theft you should involve the police to prevent someone else from being abused. If the police are involved we will work with them and with you to support you. If you are worried about contacting the police you can always contact Social Services to talk things over first. If immediate action is needed the Emergency Services should be contacted by dialling 999.
Who it is for?
for older people
Where it is available?
Local service (Rutland).
How to access or apply for it:
For more information contact the Supporting People Team at Rutland County Council on 01572 722 577 or email
enquiries@rutland.gov.uk
What to expect then:
What will happen if abuse is reported?
If abuse is reported to Social Services, a member of staff will come and talk to the person as quickly as possible. If there is immediate danger we will aim to visit you or the person about whom you are concerned straight away. If there is a significant risk of harm we will aim to visit within 24 hours. For other reports of abuse we will normally visit within 5 working days. The person dealing with the report will work with the person who is being abused to help them make any decisions. They will provide help and support in taking action to try to end the abuse and enable them to ensure it does not happen again. You may want someone to contact us on your behalf and to nominate someone to speak and act for you. We will not normally do anything or share information with other people without the permission of the person who is being abused. The only exception to this is in situations where others may be at risk of abuse of the personal is not able to make decisions for themselves because of mental disability.
Useful Download(s):
Classification(s):
Info last updated:
11/10/2012
Provider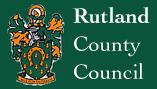 Catmose, Oakham, Rutland, LE15 6HP