Rutland Enablement And Community Home-care (REACH)
What does it do?
The Rutland Enablement And Community Home-care (REACH) service is different from a standard home care service.

The aim of our service is to work intensively with people for a short time to enable them to re-gain confidence, maximise each person's independence and enable them to make choices and decisions about their own lives so they can remain in their own home and community for as longas possible.

We will support people to be actively involved in every aspect of their journey towards achieving their own goals and objectives, so as to enable them to achieve their own aspirations for how they want to live their life in a way that is specifically meaningful and fulfilling to them.

We will respect each person's individuality and work with their family or anyone else who is important in their lives and who would like to be involved in their support. We will ensure people are treated with dignity and respect, support them to make their own choices. We will ensure that we work closely with other professionals involved with the person to ensure the best outcomes for each person. This includes working with colleagues in the Health Service, including District Nurses and G.P's.

During the period of our involvement we will review the package of support on a weekly basis together with each person, to ensure it is still relevant with a steady journey towards meeting their personal goals which is based on individual needs and informed by their personal choices and aspirations.

Some people will not require any further involvement from Social Services. However, some people will have specific ongoing support needs which will be addressed by the appropriate Social Services worker.
Who it is for?
for older people
Where it is available?
Local service (Rutland).
How to access or apply for it:
To find out more contact the Adult Care Duty Officer.
Classification(s):
Info last updated:
20/03/2012
Provider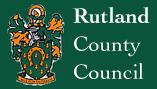 Catmose, Oakham, Rutland, LE15 6HP