Advocacy services
What does it do?
What is advocacy?
Advocacy is about taking action to help people:
Express their views and wishes
Secure their rights Have their interests represented
Access information and services
Explore choices and options
Advocacy can be useful when someone finds it difficult to make them self heard. Formal meetings and procedures can often make people feel that they need support to speak up effectively.
Independent advocacy makes sure:
Your interests or the interests of your group are heard directly or are represented by an advocate
That you have equal access to your full entitlement of rights and services
You identify your interests and wishes and that they are represented with determination and persistence
You are able to speak for yourself if you want to
Who it is for?
Advocacy can help people become more aware of their own rights, to exercise those rights and be involved in and influence decisions that are being made about their future. Crucially advocacy can empower people to speak up for themselves.
Where it is available?
Local service (Plymouth).
What it costs:
Please contact the organisation for more details
How to access or apply for it:
Classification(s):
Info last updated:
08/03/2012
Provider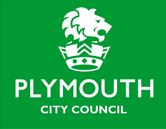 Windsor House Tavistock Road, Plymouth, Devon, PL6 5UF