Supporting people
What does it do?
Supporting People was introduced by the Government in 2003. It enables Local Authorities to fund services that provide housing related support.The needs of vulnerable people are identified locally, and support is targeted to enable vulnerable people to move towards or maintain independence in their accommodation. This support helps people to develop a stable environment, from which they can avoid problems that can lead to hospitalisation, institutional care or homelessness. It is
therefore essential to the aims of other agencies like health, social care, housing and community safety.
What is Housing Related support?
Housing related support is specifically linked to helping people to either stay in their own home, or to move towards being able to live in their own home. Generally, it means helping the individual to do things for themselves, rather than bringing in a service to do things for them.
What sort of things do Supporting People funded service do?
Help to develop life skills, such as understanding a tenancy agreement, budgeting and cooking, which will enable people to live by themselves. This might apply equally to a teenage mother working towards her own accommodation, or to an older person now managing a home independently for the first time. Offer support to access services and benefits. This might include helping an ex-offender to register with utilities and health services as she settles into the community, or helping to ensure that an older person is claiming his benefits.Offer support to access training and employment. This might include
helping a young person enter work for the first time, or helping a person with learning difficulties move into further education. Help people to avoid social isolation.
Who it is for?
The service includes people who might be vulnerable due to age - either older people, or young people including those who are leaving care.
Where it is available?
Local service (Plymouth).
What it costs:
Please contact the organisation for more details
How to access or apply for it:
CONTACT us

What to expect then:
What can you expect when you access Supporting People funded services?
Service providers are contracted to provide specific services. Needs are assessed, and an individual support plan developed, with the support package regularly reviewed to ensure that it continues to meet needs.
Services could be either short term or long term, depending on whether the individual needs to develop the skills to live
independently, or whether support needs to carry on in the long term, for people who require low level, but regular support to help them to sustain their ability to live in their own home.
Not all services can be funded by Supporting People, and services are targeted at those who need it most. Service providers will be able to discuss whether support can be given on contact.
Services can be provided whether or not the individual is currently in accommodation, or whether current accommodation is rented or owned.
Classification(s):
Info last updated:
11/02/2014
Provider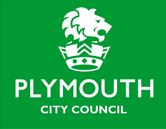 Windsor House Tavistock Road, Plymouth, Devon, PL6 5UF