Free home safety checks
What does it do?
It's important to make sure that your home is as safe as it can be. That means making sure you are not at risk from fire, that you have the basic facilities you need and that you don't have to negotiate difficult obstacles or trip hazards.
Our home safety check involves someone visiting your home and seeing if there are any ways to make it safer for you. Examples of some of the things we might do are shown below:

• security improvements including doorlocks and window locks

• installing smoke alarms

• repairs to stiff doors

• making doors open the other way

• fixing stiff taps

• replacing light bulbs that are hard to reach

• fitting grab rails/stair rails

• fitting outside hand rails

• securing loose carpets

• dealing with trailing wires

• extending your phone so that it is near you.



Who it is for?
We provide help and advice with repairs and adaptations to homeowners across the city
• we work with older people over 60, helping them to live independently in their own homes

Where it is available?
Local service (Bath & North East Somerset, Bristol, North Somerset).
What it costs:
There is no charge for this service. If repair or improvement work is needed, you will be advised of the cost (depending on the nature of the work it may be completely free). Any costs will be made clear before any work is done and you are always free to say no to anything that we suggest doing.
How to access or apply for it:
Contact the service on 0300 323 0700
Monday to Thursday, 9.00-5.00 pm
info@wecr.org.uk
What to expect then:
We aim to perform a home safety check within two weeks
Additional information:
• we also work with disabled people of all ages, including people with mental health issues
or learning difficulties.
• all of our staff are checked with the Criminal Records Bureau (CRB) and we only work
with trusted contractors.
Classification(s):
Info last updated:
05/05/2016
Provider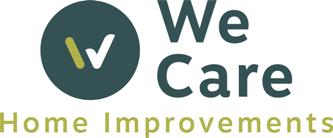 5 Hide Market, Waterloo Road, St Philips, Bristol, Avon, BS2 0PL