Housing Grants and Loans
What does it do?
The Council's Housing Renewal Assistance Policy (see download) applies to all forms of mandatory and discretionary financial assistance provided by the Council for the purposes of private sector housing renewal.
The types of assistance available are:-
Mandatory Disabled Facilities Grants.
Mid Sussex Minor Works Loans (Suspended)
Mid Sussex Home Renovation Loans (Suspended)
Mandatory Disabled Facilities Grants.
Disabled Facilities Grants (DFGs) are provided for a range of home adaptations that help disabled people to live more independently in their own homes, including such things as:
Building ramps and widening doors
Installing stairlifts A
dapting kitchens for wheelchair users
Replacing baths with level access showers
DFGs are available to home owners, tenants with a secure tenancy, Housing Association tenants, people who have a disabled adult or child living with them and landlords who have a disabled tenant (although the Council will normally expect larger Registered Social Landlords to pay for adaptations to their own properties).
DFGs are generally means tested, so the amount of grant available will depend on your income, savings and investments (although parents are no longer means tested for DFGs for adaptations for children). The maximum amount of grant currently is £30,000.
Who it is for?
The Council has a key role to play in assisting elderly, disabled, and other potentially vulnerable residents to adapt, improve and maintain their homes.
Where it is available?
Local service (Mid Sussex).
How to access or apply for it:
In all cases, before the Council will consider a DFG, a recommendation must be received from an Occupational Therapist, telephone 01903 839 100.

Repayment of part of Disabled Facilities Grants exceeding £5,000
In the case of any premises where the applicant has a qualifying owners interest, it is a condition of any Disabled Facilities Grant exceeding £5,000 that, where an owner disposes (whether by sales, assignment, transfer or otherwise) of the premises in respect of which the grant was given within 10 years of the certified date, they may be required to repay to the Council such part of the grant that exceeds £5,000, with the proviso that the maximum amount of grant repayable will not exceed £10,000. The grant will be registered as a legal charge against the premises.
Useful Download(s):
Classification(s):
Info last updated:
05/03/2014
Provider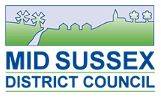 Oaklands, Oaklands, Oaklands Road, Haywards Heath, West Sussex, RH16 1SS