Grant Making and Facilitating
What does it do?
BCOP can help older people who are in financial difficulty by securing grants for them from various charities, including old-established trusts and benevolent funds linked to particular industries and occupations. There are also a number of funds managed directly by BCOP that we are able to access.
The grants help in a variety of different ways, for instance by paying for new cookers, washing machines, furniture, and towards special purchases such as walk in showers and wheelchairs.
The following are examples of typical enquiries:
A request for financial help from an elderly lady whose cooker had broken down and who could not afford to replace it. BCOP was able to establish that she had family connections with the jewellery industry and qualified for a grant from an occupational benevolent fund.
A call from Age Concern who had a client that desperately needed a stair-lift. BCOP were able to access grants from other Charities in order to raise the funds.
A Social Worker wrote on behalf of an elderly man who had managed to get a tenancy, after years of being homeless, but could not afford basic day-to-day items such as a cooker, fridge, bed etc. BCOP managed to grant him an amount of money to help him get started with his new life.
Who it is for?
Older people in financial difficulty
Where it is available?
Local service (Birmingham).
What it costs:
The service is free and the only expenditure to the customer is the cost of any materials. The service is designed to undertake work that is estimated to take approximately 2-3 hours per job.
How to access or apply for it:
If you need financial assistance, a third party (such as Age Concern, a Social Worker, or Voluntary Organisation) would need to complete a financial assessment form with you and send a covering letter giving details of why you need help and what you are applying for.

If you would like further details or would like an assessment form, please telephone Gayle Kelly on 0121 459 7670 or download a form from the website at http://www.bcop.org.uk/default.asp?CategoryID=26

Classification(s):
Info last updated:
23/01/2012
Provider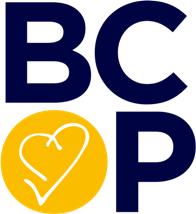 40B 1st Floor Kings Norton Business Centre, Imperial Court, Pershore Road South, Birmingham, B30 3ES