Bluebird Care (Milton Keynes)
What does it do?
Bluebird care (Milton Keynes) is a Domiciliary Care Agency. Whilst traditional personal care is a major part of what we do, we also provide all sorts of other services. Cooking, shopping, sightseeing, visiting relatives or simply helping with the day-to-day challenges of modern life can all be part of the service. In brief, whatever the problem, Bluebird Care will look for a solution which allows customers to live full, interesting lives and still stay in the comfort of their own home and with the safety and peace of mind of their own front door.
Who it is for?
We provide care for adults of all ages. People who have learning or physical disabilities, short term respite and post operative support and, of course, care for older people, all are able to receive specialist and professional care.
Where it is available?
Local service (Milton Keynes).
What it costs:
Bluebird Care offers high quality care to all of its customers. We demand excellence in all that we do: in our recruitment, our training, our procedures and most importantly in our delivery. As a result, we may not always be the cheapest, but we genuinely believe we are among the best, with 'Good Old Fashioned Service' being at the heart of all we do. So although our services are likely to be of most interest to the self-funding customer, the increased availability Direct Payments and Personal Budgets will offer a
means for those on support to also access our care packages.


How to access or apply for it:
Phone us on 01908 299032 and have a chat about what sort of care you would like. We are happy to give advice and to talk you through how you can set up your care. Alternatively go to our website - www.bluebirdcare.co.uk and complete the enquiry form.



What to expect then:
We will come and visit you and have a face-to-face meeting and talk about those little details which make all the difference. If you decide to go ahead, we will then set up the care and introduce your care worker. We will make sure that the care worker knows exactly what you want. We will make sure this is what you get, by supporting and supervising the peolple who provide your care.
Classification(s):
Info last updated:
22/06/2013
Provider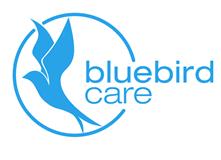 Suite 112, Interchange Business Centre, Howard Way, Newport Pagnell, Milton Keynes, MK16 9PY