First Practice Healthcare Ltd
What does it do?
Personal Care: Help with bathing, showering, shaving, medication assistance, dressing, hair washing, dental hygiene, continence management assistance with applying hearing aids and surgical stockings.

Domiciliary/Home Care: Food preparation, help with house work, ironing and shopping.

Live-in Care: Twenty four hours care and companionship.

Convalescent Care: Help when it is needed, before or a after treatment or hospitalisation or treatment, after a fall or illness.

Waking-Nights/Sleep-in: Help with going to bed and getting up, help with personal care.

Leaving Care: Support for young people centred around the five outcomes of "every child matters" - be healthy, stay safe, enjoy and achieve, make a positive contribution and achieve economic well-being.

Supported Housing: Support for vulnerable adult and young people at risk, teenage parents, homeless families, people with learning disability and mental health conditions to maintain independence and gain positive outcomes.
Who it is for?
We provide services and care for individuals requiring personal care within their own homes. We are committed to promoting the well-being and independence of vulnerable adults, people with physical, mental and learning disabilities.

We provide support to improve life chances of young people between leaving care and living in the adult world by helping to develop life skills, encourage them to undertake employment, training or further education, secure permanent accommodation, also offer support and counselling if necessary.
Where it is available?
Local service (Dudley, Walsall, Wolverhampton, Birmingham, Coventry, Sandwell, Solihull).
What it costs:
Help is available through social services direct payment.
Our hourly charges include:
Weekdays £11.35. Half Hour - £9.73
Weekends £12.98. Half hour - £10.68
Premium Rate £12.32. (Premium Hours 20:00 to 08:00)
Sleep-in £49.50 (22:00 till 07:00)
Waking-Night £69.00 (22:00 till 07:00)
Bank holidays - Double hourly charge
Emergency call out £16.00
If a package arrangement is needed, we will be willing to discuss further with service users.
How to access or apply for it:
Services can be applied for via telephone, email, or visiting our office.
What to expect then:
Applicants should expect the provision of quality care and peace of mind through our professional carers and nurses.

First Practice Healthcare Ltd is an independent healthcare agency which provides an individualised comprehensive service to give clients and their families complete peace of mind with agreed home care plans.

We would always visit the client at home first for a consultation meeting ewith both the client and their family to decide in agreed individualised plan and to do a risk assessment.

With each contract implementation, choice of payment streams are offered for service users including direct payments, individualised budgets, individual support funds and independent living funds.


Additional information:
First Practice Healthcare Ltd provide reliable and quality care support to vulnerable people who chose to live and function in the community despite difficulties they may experience as a result of frailty, disability or other circumstances - Domiciliary care for older people, adult short-term and long-term complex care, respite care, adult and adolescent mental healthcare, domestic assistance, sleep-in/sit-in-service, hospital to home follow-up and adult re-ablement, leaving care for young people, supported housing.

Our services are largely community oriented, we provide reliable and quality care supporting to vulnerable people in an environment that is adaptable to change by enhancing the diversity of culture, age, sexual orientation and religious differences. We take into consideration and ensure service users' human rights, safety, independence, dignity and accessibility to information. We help to maintain well-being, choice and positive outcomes, also reduce homelessness, anti-social behaviour and social exclusion.
Classification(s):
Info last updated:
17/05/2012
Provider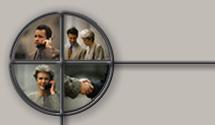 International House, Staniforth Street, Birmingham, West Midlands, B4 7DN