Home Instead Senior Care Wimbledon and Kingston
Support services in Wimbledon and Kingston
What does it do?
Welcome to Home Instead Senior Care Wimbledon and Kingston.
Home Instead's ethos is to 'change the face of ageing' and it is with extreme passion and commitment that we are here in your local community. Just because you are elderly doesn't mean you have to stop living. By providing a service of companionship and care to someone when they need it is so simple but can be got so wrong! I have experienced the wrong side of care for both my parents who I lost to motor neurone disease and breast cancer a few years ago. It was at a time when I had two small boys and not enough time to give to my parents. I had to place my trust in others' and when good care is not provided, it can have such an impact on everyone concerned.
I want Home Instead to become your trusted companion for your loved one and for us to be an extension of your own family. We will do what we say we are going to do when we say we are going to! The same person will come at the right time on the right day to do what you want. Not difficult, but so important.
Our clients include individuals who have come to us themselves, older children who have referred their parents or relatives, people who receive direct payments from the local authority and clients referred to us by the Primary Care Trust. Regardless of how you come to Home Instead, it is my goal to provide the same level of help and care that I wanted for my parents.
Over the last three years we have invested a lot of time in recruiting the right people and training them in Dementia, Parkinson's, Stroke Awareness, Arthritis and End of Life care. Where we can, we go directly to the charities, tapping into their training, gaining valuable knowledge from the teams that are dealing with these conditions each day.
Our office in Adams House, New Malden is open and friendly and you are more than welcome to pay us a visit at any time and we will get the kettle on!
Who it is for?
People who need support to live independently at home
Where it is available?
Regional service (Essex, Greater London).
How to access or apply for it:
See contact details above
Classification(s):
Info last updated:
10/09/2014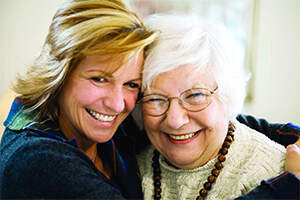 Provider

24a Adams House,, Dickerage Lane, New Malden, Surrey, KT3 3SF