Dial-a-Ride
What does it do?
Dial-a-ride is a door-to-door demand responsive service. Dial-a-ride uses specially equipped minibuses to carry
passengers. The minibus has low entry steps and hand rails to help
passengers access the vehicle. A tail lift is available for
those with walking difficulties and wheelchair users. Those in
wheelchairs are able to travel in their chairs or if possible can
transfer to a conventional seat.
Who it is for?
People who have a physical disability and are unable to access
conventional public transport.
This service is for people who:
- Are wheelchair users
- Have a physical disability and cannot access conventional
public transport
- Live in the Braintree District Council Area.
Anyone in the community who meets the above criteria can
register with Braintree Community Transport to use this
service.
Where it is available?
Local service (Braintree).
What it costs:
Our operating procedures are as follows:
- Annual registration fee of £15.00. All users must be
registered with the scheme
- Passengers will be charged a fare of £2.50 for any journey up
to 5 miles. Thereafter the journey fare will be 50p per mile.
- Cash only payments are acceptable, payable to the driver.
- Journeys must be booked with Braintree Community Transport at
least 72 hours prior to your travel date. Bookings can be taken up
to 7 days in advance.
- Check which days this service operates in your area.
How to access or apply for it:

To register for this scheme or for information on becoming a
volunteer driver please contact Tracey Corcoran at Braintree
Community Transport on 01376 327357 or alternatively write to:
Braintree Community Transport,

Causeway House,
Braintree,
Essex,
CM7 9HB
Additional information:
Please note: You are not able to use this service for hospital
appointments except in Braintree & Halstead. Please refer to
your Doctor's surgery for transport for hospital
appointments.
Classification(s):
Info last updated:
27/09/2011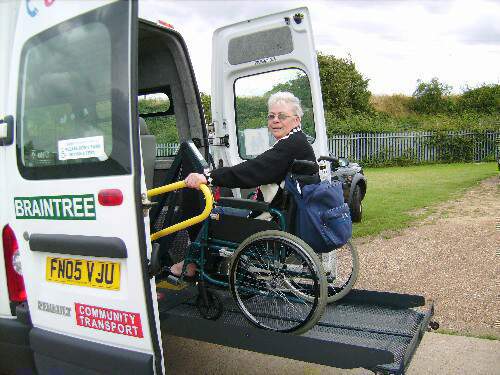 Provider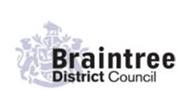 Causeway House, Braintree, Essex, CM7 9HB