Byron View Day Centre
Day Centre in Pendle
What does it do?
Care Services is the county council's inhouse provider of social care services to older people and others living in the community. This includes specialist help for people with dementia and rehabilitation services. We provide residential care homes, run day care centres and deliver Reablement and Assessment care. All the services operate on a not-for-profit basis.
The ethos and culture of Care Services is summed up in the phrase 'person centred care'. We aim to meet the unique needs of each individual using our services.

Byron View is situated in the town of Colne and is closely linked with Favordale Residential. We are open Monday to Friday, 9am–5pm, and can offer some flexibility in these times to meet your individual needs. We have limited onsite parking and a fully accessible drop off point close to the main entrance to assist wheelchair users and visitors with very limited mobility.
We deliver care that is tailored to the individual and do not discriminate against any person's needs. We encourage all service users to contribute their own ideas and experiences to help develop their potential and that of the service.


Byron View Day Centre is equipped with a range of aids and adaptations for those with physical disabilities and those experiencing dementia and offers a wide variety of activities within a caring and stimulating environment.
Our social and recreational activities enable you to maintain your everyday skills and independence. A hairdresser visits the centre three days a week, Monday, Tuesday and Thursday. Further activities include playing board games, craft work including specialist and traditional crafts; a television, DVD player and a Wii game console is available, and the centre now includes computer facilities for all attendees with information technology advice available.

Service users are offered a two course meal at lunch time with refreshments morning and afternoon. The centre caters for any special diets as required.
Who it is for?
This centre aims to promote independence, motivation and stimulation for older people living in the community.
Where it is available?
Local service (Pendle).
What it costs:
If you feel you could benefit from this service contact Lancashire County Council's Customer Care on 0845 053 0000 to arrange an assessment with Social Services. Alternatively, you can pay for your place at the day centre privately.
Care Services offers full and half days, drop in services and other personal care services on a self funding basis. You can also receive information by contacting the day centre directly.
How to access or apply for it:
Please call the centre directly or Adult Social Care on 0845 053 0000.
Useful Download(s):
Classification(s):
Info last updated:
21/08/2014
Provider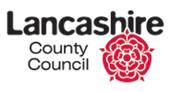 Byron Road, Colne, Lancashire, BB8 0BH