Home support services
What does it do?
Personal Care
We can help with getting up, getting washed and dressed, help you to go to the toilet, help you to prepare and eat breakfast and snacks, help you with medication and with going to bed.

Enablement Service
Enablement is about working with people in their own homes, supporting them to re-learn new ways to carry out tasks so they can remain as safe and independent as possible. We are planning to introduce this new service shortly.

Our staff will be working with you to build your skills and confidence in identified tasks.

Your Enablement programme will identify the goals you will be working towards and how these might be achieved with positive outcomes.

During your programme Enablement staff may suggest to you different ways of carrying out tasks and may also trial or suggest small pieces of equipment, which may prove beneficial.

Your programme can be in place for up to six weeks, dependent upon your progress. At the end of your programme, we will identify together outcomes achieved.

Meals in the Home
If you are unable to cook your own meals, we can arrange for you to have meals delivered to you. If you can use a freezer and a microwave you may like to try the range of frozen meals delivered to your door once a fortnight. Otherwise, you may be able to have a hot meal delivered to your home each lunchtime.

The Laundry Service
If you are unable to manage your own laundry - washing and drying your own clothes and bedding, we can arrange for a local laundry service to collect your laundry and return it to you later the same day, washed, dried and folded.

Extra Services to support the main carer
We know that in the borough that there are many situations where someone spends time caring for a relative, friend or neighbour. We also know that sometimes these situations can be quite stressful and that the person doing the caring can appreciate a break from this responsibility.

Carers will be offered an assessment of their needs and we can arrange for extra services to try to help to take some of the strain - for example a sitting service to enable the carer to take a break, or additional practical support around the home. Please let us know if you are caring for someone and have not had an assessment so that we can arrange for this.
Who it is for?
for older residents living in the London Borough of Newham
Where it is available?
Local service (Newham).
What it costs:
There is no charge at present for personal care services. However, there is a cessation of practical support for people meeting Fair Access to Care Services eligibility criteria

- This will apply to new service users only.
- Existing service users when reviewed will be offered an Individual Budget (IB) to purchase practical support if wanted from alternative sources with the option to decline and continue with their current provision.

Take up of Independent Living Fund (ILF)

- All services users (where applicable) will be required to apply for ILF if accessing FACS services. Support will be provided to guide service users through the application process.
- A transitional payment will be paid as part of their IB to match any loss in income due to the ILF award if needed. So no one will be any worse off.

Self Directed Support puts the individual and their carer at the centre of their own assessment, support planning and identification of service outcomes. Through directing funds via an Individual Budget service users and carers have:

- Greater flexibility and choice and control on who, when and how services are provided;
- Increased independence to manage their budgets to purchase goods and services to meet their needs and outcomes.

Take-up of Independent Living Fund will encourage an individual to claim benefits available to meet existing care and support needs.

If you receive meals in the home, you will pay between £2.50 and £3.20 a meal depending on the size of the meal you choose. We will pay for the cost of delivering the meals to you. If you have the laundry service, you will pay the cost of the washing and drying machines and for the washing powder. Again, we will pay the cost of the collection and delivery.
How to access or apply for it:
Call 020 8430 2000
Write to us at the above address, or visit our local service centres:
- Beckton : 1 Kingsford Way, Beckton, London E6 5JQ
- Docklands: 4 Pier Parade, Pier Road, North Woolwich, London E16 2LJ
- East Ham: Town Hall Annexe, 330-354 Barking Rd, East Ham, London E6 2RT
- Forest Gate: 4-20 Woodgrange Road, Forest Gate, London E7 0QH
- Green Street: 403-405 Green Street, Upton Park, London E13 9AU
- Manor Park: 685-689 Romford Road, Manor Park, London E12 5AD
- Stratford: 112-118 The Grove, Stratford, London E15 1NS
Classification(s):
Info last updated:
30/09/2011
Provider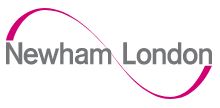 Newham Dockside, 1000 Dockside Road, London, E16 2QU