Home Care / Rehabilitation
What does it do?
What is home care?
Support in your own home is offered to people who require assistance, it may be:
personal care
help in managing your finances or medication
support you with your self assessment
help you to take risks
People may wish to receive support from this service because they are frail, may have severe learning disabilities, have mental health needs or a physical disability.
Staff offer support by working closely with relatives and other carers, so that, where appropriate, caring tasks can be shared.
We will work with you to develop confidence and possibly regain skills to increase your independence.
We can also support you with your personal budgets.
Short Term Rehabilitation Team (START)
The START teams have been organised to provide support, usually with personal care for a very short time, anything from 1 week to a maximum of 6 weeks, in your own home.
You may already be at home, or about to return home from a specialist care centre or a hospital, are feeling run down, poorly, or have had some kind of accident or change in your life. Some people will only need a little support, others a great deal. The team will support you to, either 'get back on your feet', or to identify how much support you may need in the future.
The START teams are locality based and further information on each of our START teams is available athttp://www.northamptonshire.gov.uk/en/councilservices/asc/services/older/pages/homecare.aspxbelow:
Who it is for?
For older people who require assistance
Where it is available?
Local service (East Northamptonshire, Kettering, South Northamptonshire, Wellingborough, Corby, Daventry, Northampton).
What it costs:
This service is not charged for whilst you are receiving reablement support (up to 6 weeks). If you need home care services to continue, we can help arrange it and give you information about how much it will cost.
How to access or apply for it:
contact the Adult Care Team as above
Classification(s):
Info last updated:
16/08/2011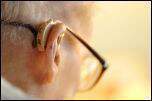 Provider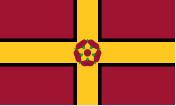 Customer Service Centre, John Dryden House, Northampton, NN4 7YD