Supporting People with Dementia
What does it do?
Dementia is not an illness we can ignore. It has a devastating impact on the people who develop it, and the families who care for them. We all know someone who has been affected, be it a relative, friend or work colleague. It also affects more and more of us each year, as the numbers affected rise with an ageing population.
In Northamptonshire it is believed that some 7,000 people suffer from dementia; by 2025, this figure is expected to have increased by 50%. However, less than half of those affected by the condition are known to GPs or Health and Adult Social Services.
What are we doing in Northamptonshire?
We are working with partners in the NHS and Third Sector to deliver improvements to the services available for people with dementia and their carers. The National Dementia Strategy 'Living Well with Dementia' sets out priorities for action and we are acting on them locally in a number of ways.
We intend to:
Improve awareness and education about dementia.
Increase early diagnosis so that people can access the help they need quickly.
Improve information, support and advice, through services such as the Dementia Care Advisors.
Work with partners to develop new services within the community for people with dementia, such as day centres and cafes.
Expand and improve specialist services.
Increase support for carers.
Ensure that people can access Telecare and domiciliary support to help them stay safe, healthy and happy within their own homes.
Improve the experience of people with dementia if they need to go into hospital.
Ensure that residential and nursing care fully meets the needs of people with dementia.
Who it is for?
For people suffering from dementia and their carers
Where it is available?
Local service (East Northamptonshire, Kettering, South Northamptonshire, Wellingborough, Corby, Daventry, Northampton).
How to access or apply for it:
For further information, please contact the Adult Care Team as above
If you, a friend or relative are affected by dementia please contact the Dementia Care Advisors: visit
http://www.nht.nhs.uk/main.cfm?type=DEMENTIASUPPORT
We offer a specialist dementia service which include homecare services, daytime support, support and advice for carers, advice and signposting, assistance with access to other professionals and support with accessing benefits, housing and social contact needs. We work with you to develop a service that meets your individual needs.
Classification(s):
Info last updated:
28/02/2012
Provider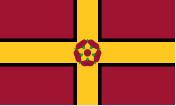 Customer Service Centre, John Dryden House, Northampton, NN4 7YD