Firwood Day Centre
Day centre for older people in Bolton
What does it do?
Day care for older people
We provide day care for people aged 65 and over who are finding it difficult to manage in their own homes, because of frailty or ill health. Daytime support at a centre can often mean you can stay in your own home and within the community you know. Keeping you independent through supportive care is the aim of the service.
What happens in a day centre?
Day centres are busy places, based in the heart of the community, where a variety of activities take place. These are some of them:
Personal care
a hot meal (special diets can be catered for)
arts and crafts
a chance to meet and chat with others
outings and special events
gentle exercise.
Not everyone wants to join in, and we respect your wishes if you want to keep
to yourself. We also take into account religious and cultural needs. By being
with you in this way, we can also keep an eye on your physical health, and work
with our colleagues in the health service. This is to maintain your health and
well-being.
Firwood Day Centre
Crompton Way,
Bolton, BL2 2PE
Phone
01204 337 773
Firwood Day Centre
is situated just off Crompton Way in between Tonge Moor Road and Thicketford Road.
The centre is open 7 days a week. We have 12 places per day which are specifically for older people with mental illness. We have both male and female carers from varied backgrounds who bring a wealth of skills to the centre.
We offer individual support depending on your needs. We listen to you and your carer or advocate so that we can provide the type of care to suit you. Once you come to the centre, there are many activities to get involved in. The choice is yours.
Many people say when they first come to Firwood how warm and friendly they find the atmosphere.
Who it is for?
for older people in Bolton
Where it is available?
Local service (Bolton).
What it costs:
There is a charge for our services. The social worker will explain this when they first meet you.
How to access or apply for it:
How do I get day care?
Through a social work assessment, where a social worker visits and asks questions and listens to you, to find out what help you need. We cannot help everyone. We aim to help those who have the greatest need and we measure this using certain standards, which we call 'eligibility criteria'. Once it has been agreed a service can be offered, an introductory visit will be arranged. Go to

Older People's Help Desk
Town Hall
Victoria Square
Bolton
BL1 1RU
Tel01204 338 027
Classification(s):
Info last updated:
18/05/2017
Provider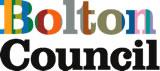 Older People's Help Desk, Town Hall, Victoria Square, Bolton, Greater Manchester, BL1 1RU