Sight Support Derbyshire
What does it do?
As well as providing Daily Living Aids on a try before you buy basis, we hold a large range of audio books, available free of charge to our customers.

We also host a social group, offering a wide range of activities such as lunch meetings, outings and special celebrations for seasonal events.

We are open Tuesday, Thursday and Friday from 10am until 4pm.

There are many services available to reduce isolation, the Balsover project is designed for this with small groups meeting regularly for this service please call 01246 562136 or 07548218893.

Who it is for?
We provide services to all visually impaired people and their carers in the north of Derbyshire.
Where it is available?
Local service (Chesterfield).
How to access or apply for it:
If you would like any further information please phone or email.
Classification(s):
Info last updated:
21/07/2011
Provider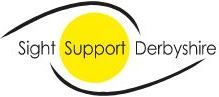 1 St. Margarets Drive, Chesterfield, Derbyshire, S40 4SY