Older people's drop-in centres
What does it do?
You can enjoy a drink or a meal, meet friends and join in the activities. Each centre offers groups and outings to suit everyone, ranging from arts, crafts, dancing, and keep fit to bingo. Staff also offer advice and support on individual problems.

Who can attend a drop-in centre?
Haringey residents who have applied for a place at one of our centres. You can do this:
yourself, by telephone, by letter or by visiting one of the drop-in centres
by asking your care manager, or a social or health care professional, to refer you

How to request an assessment:
Use the following link to find out how to request an assessment:
Assessment and Care Management Service for Older People
40 Cumberland Road
Wood Green
London
N22 7SG
Tel 020 8489 1400
Fax 020 8489 1993
Email over65@haringey.gov.uk
Opening hours Monday to Friday, 9am to 5pm

Where to find us:

Abyssinia Court Drop-In Centre
Weston Park
N8
Tel 020 8347 2220

The Drop-In Centre
The Irish Centre
Pretoria Road
N17 8DX
Tel/Fax 020 8801 6398

Willoughby Road Drop-In Centre
14a Willoughby Road
N8 OHR
Tel/Fax 020 8340 2277

Woodside House Drop-In Centre
294 High Road
N22 8YX
Tel/Fax 020 8489 2309

Opening hours Monday to Friday, 10am to 4pm
Disabled access Yes
Who it is for?
Drop-in centres are open to all older people living in Haringey.
Where it is available?
Local service (Haringey).
How to access or apply for it:
For further information about this service contact

Manager
Older People's Drop-In Centres
57 White Hart Lane
Wood Green
London N22 N22 5SJ
Tel 020 8888 5245
Fax 020 8881 9296
Email over65@haringey.gov.uk



Additional information:
Day care services are also provided to older people through a number of independent sector service providers. These are contracted by the Council and many provide culturally specific day care services.
Classification(s):
Info last updated:
20/07/2011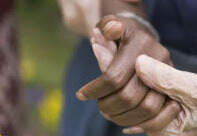 Provider

Civic Centre, High Road, Wood Green, London, N22 8LE