Computer Centre
Computer Centre Age UK Brighton and Hove
What does it do?
We have an IT Drop-In service at our Computer Centre at Seven Dials and we run regular classes for complete beginners. Our aim is to ensure everyone can enjoy learning how to use computers, tablets, mobile phones and accessing the internet.

An overview of our IT Drop-In Service
Our IT Drop-In is open 10am – 1pm, Monday to Thursday. Every day we have three volunteers who are keen to help you with anything technology related. This ranges from total beginners who want to learn more, right through to helping people with any specific technology queries they might have, such as selling on eBay, or learning how to do a grocery shop online.

What can I do at the IT Drop-In?
The IT Drop-In has a very friendly and relaxed atmosphere, and is equipped with a range of up-to-date facilities. We have 8 personal computers, a MacBook, a colour printer, photocopier & scanner, and a tablet for you to try out. All our equipment is set up to be as similar as possible to a newly bought device, so you can try here first if you are thinking of buying something new. Most importantly, we always have tea, coffee and biscuits!

We have lots of different visitors, with very different requirements, but here's a few examples of what you can do:
- Basic IT skills such as using a mouse and typing.
- Learning how to send and receive emails.
- Researching and buying items online.
- Help with filling in online forms.
- Producing letters and other documents.

Visitors can also bring their own equipment such as laptops, tablets or smartphones and we can offer help, advice and problem solving that is specific to your device.

Who it is for?
The Centre is intended for those aged 50 and over.

Where it is available?
Local service (Brighton & Hove).
What it costs:
All the facilities and courses provided are free for anyone over the age of 50.
(We do however, charge 40p for colour printing, if that's something you need, but black and white printing is free.)
We find most people like to say thank you with a small donation. Any money you give goes directly back into helping Age UK Brighton & Hove and we really value this.


How to access or apply for it:
Where is the Computer Centre?
The Centre is located in a very accessible area of Brighton Seven Dials: 29-31 Prestonville Road, Brighton, BN1 3TJ.
If you have any questions, you can always call us on 01273 720603.
Additional information:
Accessibility
Our IT Drop-In is on the first floor and can be accessed via a lift. The lift can fit two people, so if you want a volunteer with you, that's no problem. Our building is wheelchair friendly. For anyone with sight impairment, we have high-visibility keyboards available and magnifying software. We also have a range of different mouse designs for those who find laptop pads or a traditional mouse difficult to use. In all instances, we will be as accommodating as we can.

Do you run courses for beginners?
Yes! We run a FREE 'Internet Essentials' course on Fridays at our Computer Centre 10am – 12pm. The course covers basic keyboard skills and using email, accessing the internet; ranging from searching online, to shopping and of course staying safe online. It's a 6-week course, so we do ask that you book on this course in advance by calling 01273 720603 or asking a volunteer next time you visit the IT Drop-In. These courses are very popular and there is often a waiting list but we will always include you on the next available course.
Classification(s):
Info last updated:
17/01/2019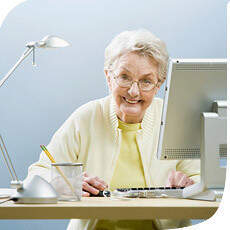 Provider

29-31 Prestonville Road, Brighton, East Sussex, BN1 3TJ