Telecare
Telecare service helping people reamin safe in their home
What does it do?
What is assistive technology?
Assistive technology is a range of equipment that can help people with a physical, sensory, or mental health disability. It helps people to continue to live at home safely and as independently as possible.
Our assistive technology service, Telecare, can offer protection from:
intruders;
floods;
fire; and
falls.
The name 'Telecare' describes the wireless sensors that are linked to a control centre, or to a family member's mobile phone or pager. The sensors monitor your home and can raise the alarm should an emergency occur.
The service makes a real difference to people's lives, not only for those using the service to maintain their independence, but also their families and loved ones who really appreciate the peace of mind that the use of this equipment can bring.
Benefits of the Telecare service:
Instant response – the highly skilled operators respond to your call and take the right action to get you the help you need, when you need it.
Personal service – friendly and dignified service.
We will not leave you – the operators will stay on the line with you until help arrives.
Complete reassurance – 24-hour link to the control centre.
Easy installation – systems are easy to fit and often wireless, so no ugly wiring.
Our aim is to:
Assist people to maintain a safe home environment;
assist carers to care for someone at home;
reduce the risk of falls and accidents within the home and reduce the waiting time for assistance following an incident;
prevent avoidable admissions to hospital and speed up discharge; and
prevent or delay admission to a residential home.
How does the service work?
The service involves the provision of a telephone link 24 hours a day between your home and the control centre. All that is required is a telephone line and an electrical power point (within six feet of each other). Should a sensor be activated, a message is sent to the control centre where trained operators take the most appropriate action, such as contacting a family member, neighbour, doctor or the emergency services.
Who it is for?
People who may benefit from help to remain safely at home.
Where it is available?
Local service (Stratford-on-Avon, Warwick, North Warwickshire, Nuneaton & Bedworth, Rugby).
What it costs:
Please contact the service for details
How to access or apply for it:
If you already have a Social Worker or Occupational Therapist supporting you, simply speak to them about the telecare service. If not, contact us and ask about receiving the telecare service. Telephone us on 01926 410 410 (lines are open from 8am to 8pm, Monday to Friday; or from 9am to 4pm on Saturday), or email us at ac-sswebenquiries@warwickshire.gov.uk If you would like to visit our Telecare Demonstration flat in Leamington, please contact Warwick District Council Monitoring Centre on 01926 435012 to set up an appointment.
Additional information:
What types of equipment are there?
Examples of the type of equipment used in Warwickshire are:
Personal trigger
A call for help can be raised from anywhere in the home or garden.
Bogus caller button
A discreet button placed near a door, which can be used to call for help from the 24-hour control centre when a stranger asks for entry into your home.
Smoke/carbon monoxide detector
A life-saving device, the detector provides additional protection by raising an instant alarm call to the control centre if anything is detected.
Fall detector
Automatically detects a serious fall and raises an alert with the 24-hour control centre.
Flood detector
This small radio sensor gives an early warning by alerting the control centre of potential flood situations in the home.
Movement detector
This allows the 24-hour control centre to detect for inactivity and raise an alert, or alternatively to audibly verify and record the presence of an intruder.
Classification(s):
Info last updated:
17/03/2014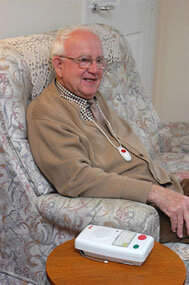 Provider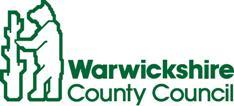 Shire Hall, Warwick, CV34 4RR