StepChange Debt Charity
help to resolve financial issues, to repay debts
What does it do?
We provide a number of services to people who are looking to resolve their financial issues.

These include providing help to people who are struggling to repay their debts as well as providing impartial advice to people who want to think about planning for their financial future.

Repaying your debts
If you are struggling with your debts, please read more about our debt advice services.

Managing your money
If you do not think you have a debt problem but you are interested in better budgeting and financial planning, we can advise you on the different options that someone in your position might want to consider. If this is you, please read more about our money advice services.

Individual voluntary arrangements
People who use our debt advice services might be advised to consider an individual voluntary arrangement (IVA) as a solution to their debt problem. To support people through this process, we set up Consumer Credit Counselling Service Voluntary Arrangements (CCCSVA). To find out more, please read about our CCCSVA service.

Equity Release
Our advice service has been created to deliver free, genuine expertise and support for homeowners looking for an equity release solution that is tailored to individual needs and circumstances.
Who it is for?
Over-indebtedness largely results from a change in financial circumstances, caused by reduced income or overuse of credit, although relationship problems and changes in employment status are also common causes.

Because of this, our clients are from all walks of life and we are able to offer help and advice to those on high incomes as well as those on low ones.
Where it is available?
National service (England, Northern Ireland, Scotland, Wales).
What it costs:
How to access or apply for it:
Caontact us on 0800 138 1111
Info last updated:
26/07/2021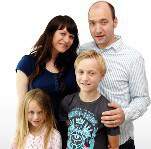 Provider

123 Albion Street, Leeds, LS2 8ER