Transport Scheme
What does it do?
The voluntary transport can be used for any purpose for which other public transport services could normally be used. The following journey
purposes are the ones that will be given priority:
Shopping/personal business trips into local centres
Visits to friends and relations
Interchange with train or long distance coach service
Hospital visiting
Medical appointments eg doctors, dentists and chiropodists (but not hospital outpatient appointments)
Who it is for?
The transport scheme provides for residents in the Borough of Gedling who experience permanent or temporary mobility difficults using public transport as a result of age, illness or infirmity, disability, location, geographical or social isolation and who have no other means
of transport availabe to them.
The client can be of any age group but children under the age of 14 years must be accompanied by an adult. It is important to remember that a client must be able to help him or herself a little in getting into and out of a car. Anyone needing additional help must book an escort
provided they are collected from the clients home.
Where it is available?
Local service (Gedling).
What it costs:
Currently, there is an annual registration fee of £10.00 per person, renewable annually on 1 April.
Journeys are currently charged at 38p per mile which is paid by the client to the driver. There is also a minimum charge of £2.28 for
journeys that are less than 6 miles. (April 2011)
How to access or apply for it:
Once a client has been registered they should contact the office direct ro book a journey. 48 hours notice must be given to request a journey –it is never too early to book. In an emergency we will always do our best to help. It is illegal for drivers to make private arrangements
for journeys and so all requests must be made through the office and not to the drivers direct, even if the journey is on a regular basis.
Transport clients will only be allowed to make three journeys in any one week.

A registration form needs to be completed and this is available by telephoning the office. This needs to be completed and sent in to the
office with the resigration fee.
Classification(s):
Info last updated:
15/04/2011
Provider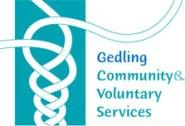 22a Main Road, Nottingham, Nottinghamshire, NG4 3HP