Harborough Lifeline
What does it do?
Many people want to retain their independence and enjoy the comforts of their own home, but there's always the worry that living independently could mean living at risk.

We are a local support service that you can depend on. Provided by Harborough District Council, our control centre is based locally and does not rely on large, out of town call centres like many other, similar services.

A lifeline unit will be installed in your home and connected to your telephone. Additionally you will be given a pendant button which you can wear on a wrist strap or neck cord, allowing you to keep it with you as you move around your home. The pendant will trigger the unit from any distance of up to 75 metres. When either button is pressed your lifeline unit will call our control centre and you will be immediately connected with one of our team. The lifeline unit is fitted with a sensitive microphone which enables us to have a hands-free conversation with you, without the need for a phone.

If the alarm is triggered our call staff will have instant access to contact details for friends and family and any other information that you have supplied. This means we can make sure you get the right help quickly.










Who it is for?
Harborough Lifeline is an emergency telephone service available to anyone who feels vulnerable or alone, and what ever their age or needs. We offer reassurance, support and peace of mind by providing a direct link to a caring, local control centre. Our services are offered day and night, around the clock, every day of the year.


Where it is available?
Local service (Harborough).
What it costs:
Basic Lifeline Package

Installation and demonstration charge:£50
Hire of equipment and 24 hour monitoring : £4.45 per week

This package also includes a weekly keep in touch call, up to 2 weeks of daily calls (both optional) and a monthly test call.

​Please note these costs do not include VAT because, in some cases, it can be claimed back. Ask us how.



How to access or apply for it:
Call one of our friendly team for a chat today on 01858 464499. Alternatively, why not drop us an email at
lifeline@harborough.gov.uk
What to expect then:
If you have expressed an interest in our service, one of our friendly installers can arrange to come and visit you to talk about the service we provide and demonstrate an alarm. You are under no obligation to sign up.

We also offer a no-obligation 1 month trial period meaning that, if you're unhappy with anything or decide the service isn't for you, you can let us know, we'll collect the equipment and you pay nothing!
Classification(s):
Info last updated:
21/06/2017
Provider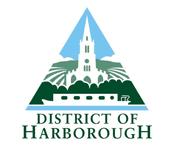 The Symington Building, Adam and Eve Street, Market Harborough, Leicestershire, LE16 7AG