Information and Advice
Information and Advice in Tunbridge Wells
What does it do?
Age UK Tunbridge Wells offer confidential information and advice on issues that concern older people.
Often we can feel overwhelmed especially when we need help, and sometimes we can be fearful of sharing private information. Our advisors are trained and the service is confidential and it is always your choice as to how much information you share, and how much assistance you wish to accept.
We can
explain what benefits are available to older people
help check an individual's eligibility
assist with applications
arrange a home visit where necessary
We have access to the wide range of very informative factsheets produced by Age UK, as well as information on local services and opportunities.
We also hold a wide range of leaflets and other information on related services available to older people.
Obviously we don't hold the answer to every question, but our service is a good place to start, and if we cannot help you directly we should be able to direct you to someone who can.
For further information, please contact us using the details below and ask to speak to a member of our information and advice team.
Alternatively, pop into our Wood Street office to see what information is available immediately.
Who it is for?
for older people in the district
Where it is available?
Local service (Tunbridge Wells).
How to access or apply for it:
Telephone 01892 522 591 to make an appointment with a supervisor or pop in and pick up the information you need.





Classification(s):
Info last updated:
05/02/2017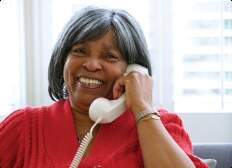 Provider

Wood Street, Tunbridge Wells, Kent, TN1 2QS