Support for people with partial or full sight loss
What does it do?
We have specially trained staff who will visit and discuss any
problems you are encountering with your sight loss. They are able to
provide information and advice, and explain the registration process to
those, whose consultant advises us, meet the criteria for registration.
They will complete an assessment and give advice and information about
equipment and services that are available.
A Rehabilitation/Mobility Officer can support people retain their
independence by teaching new techniques and the use of specialist
equipment to do everyday tasks. They will work with people to develop
new skills to enable them to get around safely, independently and
confidently. They will also offer advice on lighting, low vision aids,
training course, employment and housing.

Who it is for?
People who have partial or full sight loss
Where it is available?
Local service (Derby).
What it costs:
You do not have to pay for an assessment, or for information and advice.
Some of the services we arrange and provide are free. We will ask you
to make a financial contribution to others, such as day care or care at
home, for example. The amount will depend on how much you can afford to
pay. We decide this using the rules called 'Fairer Charging'.
Once a service has been arranged, our Fairer Charging Assessment Team
will look into this and tell you what you need to pay. The Adult Social
Services Information Document No 10 has more information about Fairer Charging.
How to access or apply for it:
For more information please contact us at
Derby City Council
Adult Social Services Local Office
29 St Mary's Gate
Derby DE1 3NS

Telephone: 01332 717777
Minicom: 01332 206180
Fax: 01332 717360
Additional information:
seful contacts for services for partial or full sight loss include:
D.A.B. (Derbyshire Association for the Blind)
Tel: 01332-292262 Email: vip@dab.org.uk Website www.dab.org.uk

R.N.I.B. (Royal National Institute for the Blind)
Tel: 0845-766 999 Email: helpline@rnib.org.uk Website www.rnib.org.uk
The Guide Dogs for the Blind Association
Tel: 0118 983 5555 Email: guidedogs@guidedogs.org.ukWebsite www.guidedogs.org.uk
Classification(s):
Info last updated:
28/03/2011
Provider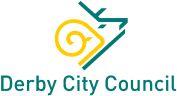 29 St. Marys Gate, Derby, Derbyshire, DE1 3NU