Support for people who are Deaf or Deafblind
What does it do?
We can give you advice, information and practical suggestions for equipment that would be useful or for alternative ways of doing things
for both hearing and sight loss. We can demonstrate equipment and may be able to provide it or advise you where it may be obtained.
Who it is for?
People who are deaf or deafblind
Where it is available?
Local service (Derby).
What it costs:
You do not have to pay for an assessment, or for information and advice.
Some of the services we arrange and provide are free. We will ask you to make a financial contribution to others, such as day care or care at home, for example. The amount will depend on how much you can afford to pay. We decide this using the rules called 'Fairer Charging'.
Once a service has been arranged, our Fairer Charging Assessment Team will look into this and tell you what you need to pay. The Adult Social Services Information Document No 10 has more information about Fairer Charging.
How to access or apply for it:
General Information about Support Services for hearing and sight loss
More information can be obtained by contacting our local office at 29 St Mary's Gate, Derby DE1 3NU
Telephone: 01332 717777 | Minicom: 01332 206180 | Fax: 01332 717360
Useful contacts for services for deaf, deafened or hard of hearing include:
Unit for Deaf People, Derby City Council, The Coach House, 29 Kedleston Road, Derby DE22 1FL
Tel voice: 01332 717567 Minicom 01332 344358 FAX: 01332 717571
SMS: 07624 805838 e-mail:
thecoachhouse@derby.gov.uk
Communication Unlimited
Tel voice: 01332 3699206 Minicom 01332 369435 FAX: 01332 369459
SMS: 07990 902656 e-mail: comunli@aol.com website www.communicationunlimited.co.uk/
Classification(s):
Info last updated:
28/03/2011
Provider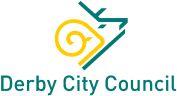 The Coach House, 29 Kedleston Road, Derby, Derbyshire, DE22 1FL