Disabled people home adaptations and aids
What does it do?
Equipment to support you with everyday tasks at home
Medequip provide the community equipment service for Derby City Council and NHS Derby City. As part of this service, Medequip run an Independent Living Centre which offers a relaxed environment where you can try out equipment in a range of room settings before you buy. A Trusted Assessor is available who is a trained person who can support you in identifying the right piece of equipment to suit your needs in remaining independent.
The centre is located at:
Jubilee Business Park
Stores Road
Derby
DE21 4BJ
Telephone: 01332 221780
Download the Medequip leaflet for more information and a map of the centre.
The centre offers a range of equipment from simple safety gadgets such as a kettle tipper or food chopping aid to more sophisticated aids such as a powered bath lift, walker or riser recliner.
Medequip also offers an online retail website www.manageathome.co.uk which offers a range of over 3000 items. You can contact customer services on 0800 910 1864 if you wish to discuss your requirements or if you prefer to order over the phone rather than on the website.
All orders valued at £50 or more are delivered free and Medequip aim to deliver in less than five working days.
Visit the Manage at Home website or visit Medequip on Stores Road to have a look at the range of products that really can make life easier.
Priority support for Power Outages
If you rely on equipment powered by electricity to support your adult social care needs, such as a stairlift, sensor or monitor, you can register with Power Distributors for priority support in the event of a power outage.
You can register for priority support by calling Western Power Distribution on 0845 724 0240
Adaptations
An adaptation is work that requires fixing or some alteration to your home. Minor adaptations can include grab rails or small ramps. Major adaptations can include bathroom alterations, or stair lifts.
Who it is for?
People who need adaptations and aids in order to live independently.
Where it is available?
Local service (Derby).
What it costs:
How much does it cost?
Minor Adaptations
All minor adaptations that you have been assessed as needing are provided free of cost.
Major Adaptations
This will depend on the adaptations required to your home and whether you live in your own home or whether it is rented accommodation.
If you live in your own home, we will apply for a Disabled Facilities Grant on your behalf and you will be asked to provide details of your finances. This means that the amount you pay towards the cost of the work will depend on your income.
If you live in rented accommodation, recommendations can be made for adaptations to be made by your landlord. This could be a private landlord, a housing association, or Derby Homes.
How to access or apply for it:
How do I get in touch?
Derby Direct is the first point of contact for all referrals and general enquiries. You can contact them on 01332 640777
Classification(s):
Info last updated:
15/07/2014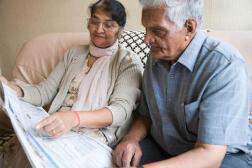 Provider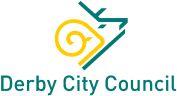 29 St. Marys Gate, Derby, Derbyshire, DE1 3NS