Home Improvement Agency Service
A home improvement service to help older people in Blaenau Gwent
What does it do?
Blaenau Gwent Care & Repair is an independent home improvement agency that helps older and disabled owner-occupiers to remain in their own homes, living as independently as possible, through providing information about choices that can improve safety, security, comfort and convenience.
We do this by bringing together the expertise and finance needed to carry out the necessary repairs, improvements and/or adaptations to enable older or disabled people to remain in their own homes. This takes the form of advice and information, helping to apply for grant assistance where needed, practical assistance in the form of carrying out small-scale repairs and adaptations quickly, as well as being able to pass on details of reputable builders.
The work undertaken can range from small items, e.g. a dripping tap, putting up a curtain rail, the installation of handrails or new locks, to bigger jobs such as relaying external steps, ramps or external handrails. The Agency will also provide personal support, technical advice and supervise larger scale building works, such as building a specially adapted bathroom or replacing a roof.
Minor Adaptations & Safety Works
provides a free Rapid Response Safety at Home/ Adaptations service for people who are in hospital awaiting discharge, have recently been discharged from hospital, or at risk of being admitted because of an unsafe/unsuitable home.
Small grants, from the Welsh Government or Blaenau Gwent County Borough Council Social Services are accessed to fund the necessary works.
The types of works involved are as follows:
External or Internal Hand Rails
Grab Rails
Small Ramps
Levelling/Widening Paths
Door Entry Systems/Alarms Keysafes Safety in the Home (eg. Floor and Stair Safety, additional lighting, electrical safety)
Assistive Technology
To obtain grant assistance, referrals must come from a health or social services professional. We will speak to the referral agency on your behalf and/or arrange for one of our officers to come to your home to discuss your needs. In most cases, grant assistance is limited to £350 per case.
Safety at Home Checks
All clients homes' visited by our officers will be given a simple check to ensure that any present or potential maintenance, repair or adaptation works are brought to your attention. If you wish, we can then assist in carrying out the identified works, via the above Minor Adaptations & Safety Grants, the Handyperson Service or the Home Repairs Advice and Support Service.
In addition, we offer a Healthy Home check and Home Fire Safety check free of charge. The Home Fire Safety check is carried out in partnership with the South Wales Fire Service and involves advising on fire risks and assisting the householder to develop an escape plan in case of fire. Free smoke detectors will be fitted if required, and other fire safety equipment is also availabel to reduce the risk from fire.
Who it is for?
We are able to assist you if you are aged 50 or over and/or vulnerable disabled, and a homeowner or private tenant residing in Blaenau Gwent.
How to access or apply for it:
see contact details above
Useful Download(s):
Classification(s):
Info last updated:
05/11/2018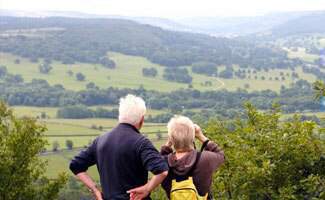 Provider

Unit 7 Roseheyworth Business Park, Abertillery, Gwent, NP13 1SP