Home Improvement Agency Service
Help to to repair, improve, maintain or adapt your home
What does it do?
The Home Improvement Agency helps people in need of support to maintain their independence in their chosen home for the foreseeable future.

This will be achieved by supporting people throughout the repair, adaptation or improvement process, so that individuals are able to remain in their own home, in a warm safe and secure environment.

The service provides:
Disabled facilities grants and adaptations
Housing assistance - practical and financial advice
Handypersons and Minor Alterations Service
Energy efficiency advice and signposting
General advice and signposting in relation to practical tasks that support people to live independently
Financial Assistance.
Who it is for?
Older, disabled and otherwise vulnerable people.
Where it is available?
Local service (Sunderland).
What it costs:
All of the advice and information that we offer is free.

If you have to apply for a Disabled Facilities Grant (whether you own your home or you are a tenant) you may be required to pay a contribution towards the cost of any work. Your contribution is calculated on the amount of income you have. Applications for Disabled children are not subject to a test of resources. Depending on the outcome of the assessment the amount of financial assistance offered can vary from 0 to 100%.

A charge of 11% of the cost of works for both major adaptations and housing assistance will be levied for Council services, but this charge will not be payable by you.

Where financial assistance for home improvements has been in the form of a loan, other costs such as loan administration, independent financial advice and legal fees will be incurred however these will be covered by the Council.

The Handyperson Service is a low cost small repairs service funded via a variety of charitable and public sources. This means that the service is subsidised but we do ask people to contribute to the cost of our Handyperson Service. The cost is £5 for a half day of work and £10 for a full day, which is far lower than commercial rates.

The Energy Efficiency Service provides advice to help signpost residents to the relevant grants dependent on availability and qualifying criteria.
How to access or apply for it:
See contact details above
Additional information:
Disabled facilities grant

Disabled facilities grants help disabled and elderly people to live more comfortably and independently in their own homes by funding approved adaptations.

Means-tested grants of up to £30,000 are available to home owners and tenants to enable suitable adaptations to take place.

Sunderland City Council's Occupational Therapy Service will visit your home to recommend what modifications are required. The Home Improvement Agency will then assess and approve grant applications and will oversee the adaptation process.

A financial assessment will determine if you qualify for a grant or need to make a contribution towards the cost of the work. If you fail to qualify, we can still support you through the adaptation process.

Disabled children are exempt from means-testing and if you are in receipt of Council Tax Benefit, Housing Benefit or Tax Credits you will not be required to provide any further financial information to qualify for a grant.

The adaptation must be 'necessary and appropriate' to meet your needs. It should be 'reasonable and practical' to carry out the relevant work having regard to the age and condition of the property or dwelling.

When carrying out the work, every effort is made to ensure that any disruption and inconvenience is minimised.
Examples of the kinds of work that Disabled Facilities Grants may be available for include:
Stair lifts
Ceiling track hoists
Vertical lift
Automatic toilets
Over bath shower
Level access shower
Additional WCs
RaMmps
Widening doors or removing walls
Classification(s):
Info last updated:
01/04/2021
Provider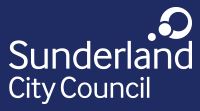 Independent Living Centre, Claymere Road, Leechmere Industrial Estate, Sunderland, Tyne & Wear, SR2 9TS