Blue Badge Parking Scheme
What does it do?
The Blue Badge Scheme provides parking concessions for people with severe walking difficulties who travel either as drivers or passengers.
The Scheme also applies to registered blind people, and people with very severe upper limb disabilities who regularly drive a vehicle but cannot turn the steering wheel by hand.
The Scheme is meant to help only those people with very severe, permanent disabilities. People with temporary or intermittent difficulties such as a broken leg, will not qualify for the scheme.
Who it is for?
The Blue Badge Scheme gives parking concessions for people with disabilities.
Where it is available?
Local service (Sandwell).
What it costs:
There is a £2 fee which you will have to pay when you send the information back to us. Do not send cash through the post. Cheques or
Postal Orders should be made payable to Sandwell MBC.
How to access or apply for it:
Sandwell Council ASSIST
Tel: 0845 352 2266
Fax: 0121 569 5789
Email:
sandwell_assist@sandwell.gov.uk
Address: Sandwell Council ASSIST, PO Box 15825, Oldbury, B69 9EL.
Lines are open from 8am to 8pm Monday to Friday.
What to expect then:
Please telephone Sandwell Council ASSIST on 0845 352 2266, between 8am and 8pm Monday to Friday. We will take your telephone
number and call you back at a time that is convenient for us both. Phonecalls can take up to 25 minutes depending on your circumstances.
You will need to tell us the following information.
The name and address of doctor or other health professional to contact about your condition. The car registration number of the two cars you will be most likely to use the badge in (although you can use the badge in any car). Your National Insurance number.
After the call we will write to you to give you details of the further information and evidence we need from you to process your
application.
Classification(s):
Info last updated:
10/03/2011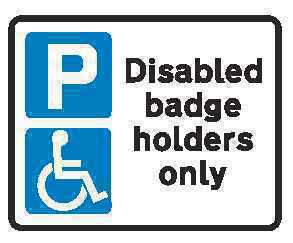 Provider

PO Box 15825, Oldbury, B69 9EL